---
Bytheadvantageofrichexperiencesinmeatprocessingindustry,wedevelopedthecuttinganddeboninglineforpigandcattle,sheep,etc.Wecanprovidecustomersanintegrativeservicefromlayoutdesigning,manufacturing,install
---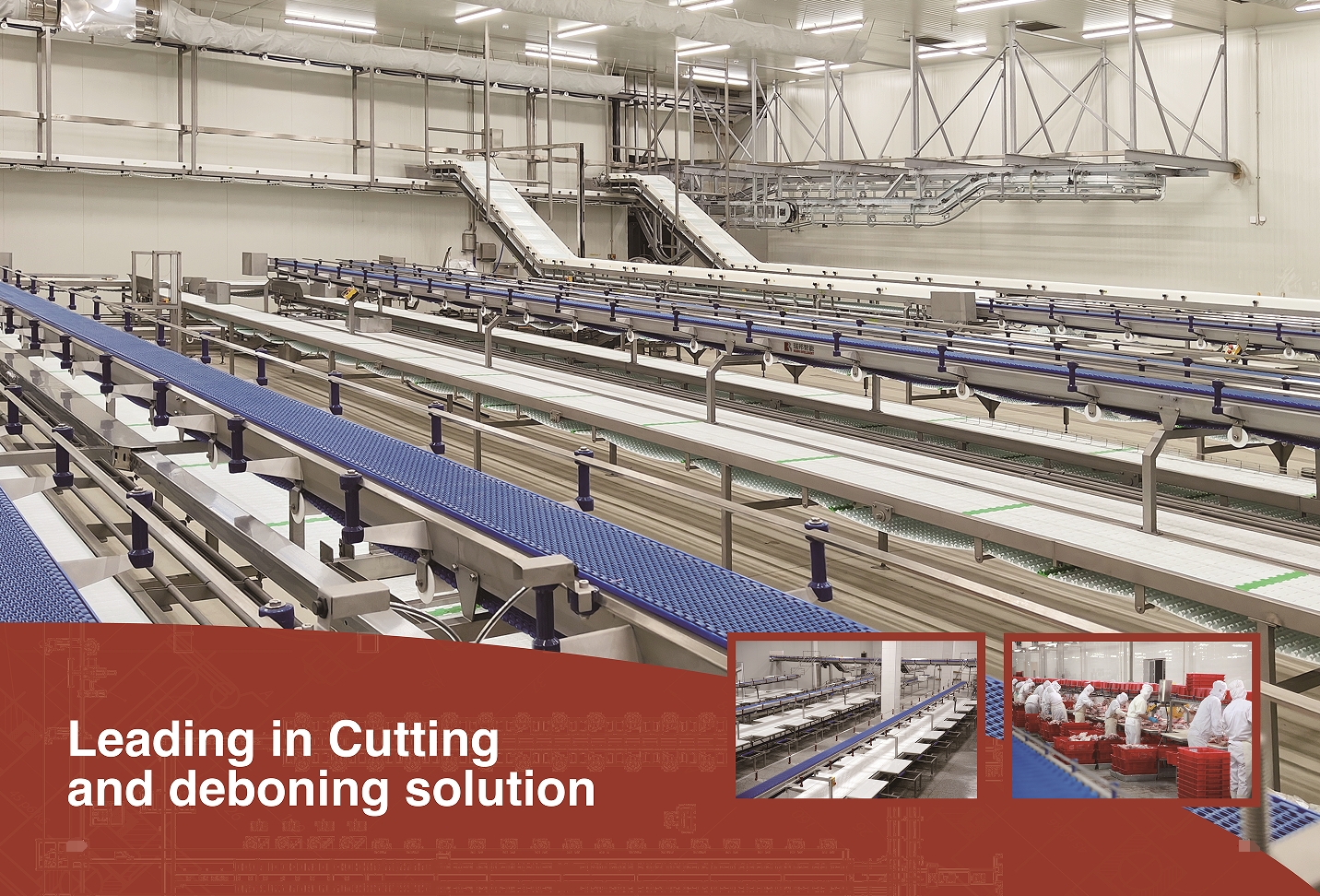 By the advantage of rich experiences in meat processing industry, we developed the cutting and deboning line for pig and cattle, sheep, etc. We can provide customers an integrative service from layout designing, manufacturing, installation, testing and maintenance.
l Functions:
The cutting and deboning line mainly consists of three tiers transmitting lines: the upside line, middle line and the bottom line. The upside line transmits the empty and clean plastic crates, the middle one transmits the carcass cuts, the bottom one transmits the plastic crates with deboning-finished meat cuts.
l Characteristics:
1. Modular belt conveyor, and each part of the processing platform can be dismantled and washed up individually.
2. The two-side protecting rails avoid the slipping and being off tracking of the conveyor belt; also can protect the meat trimmings from dropping on the ground.
3. The CIP cleaning system is equipped to wash the belt thoroughly. The sides and the backsides of the belt can also be accessed and visually washed completely.
4. All the working platforms are well designed according to workers' physical condition like height and also for less contamination risk.
5. The whole system is designed quite advanced and compact, can be customized according to customer's workshop and production requirement.