---
l FUNCTION: Steamcooking l HEATINGRESOURCES:Steam,Electric l PRODUCTSRANGE:Meatproducts,Flourproducts l CAPACITY:1-8trolleysflexibledesign l CHARACTERISTICS:a)     AutomaticallycontrolledbyPLC,theproc
---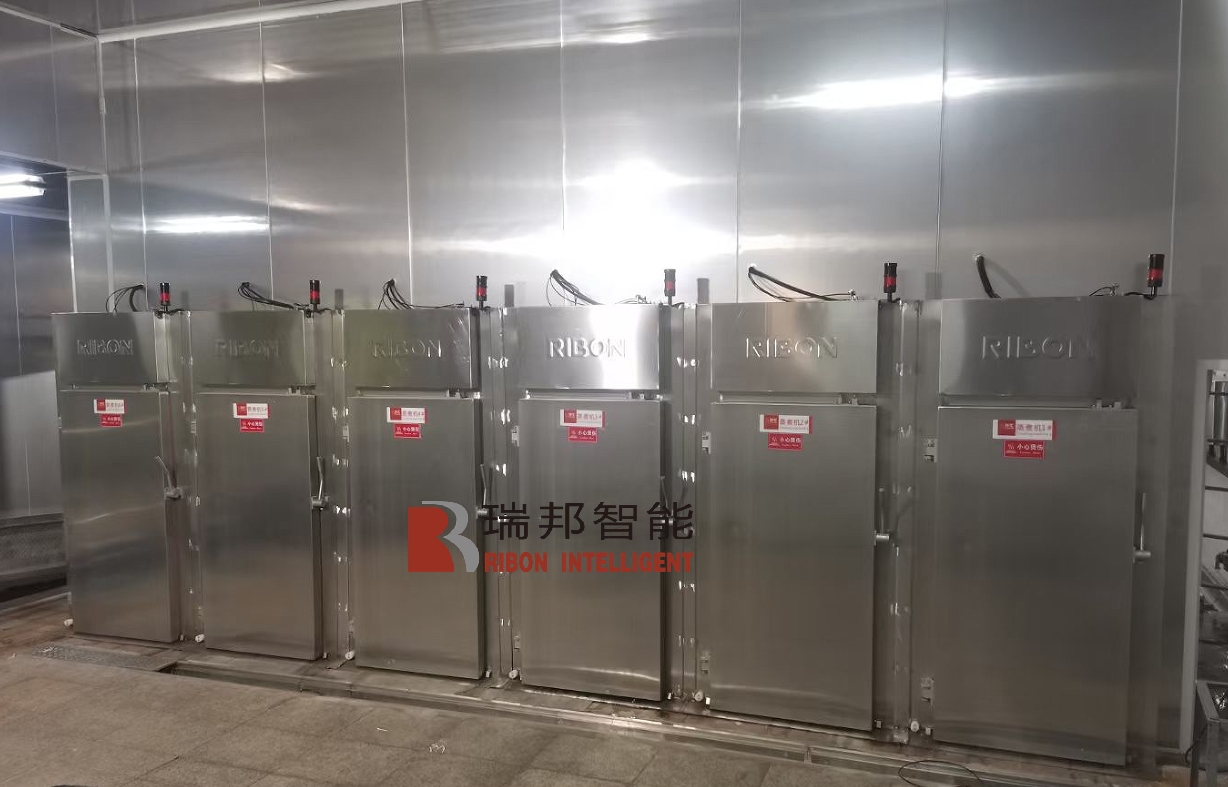 l FUNCTION: Steam cooking
l HEATING RESOURCES:
Steam, Electric
l PRODUCTS RANGE:
Meat products, Flour products
l CAPACITY:
1- 8 trolleys flexible design
l CHARACTERISTICS:
a) Automatically controlled by PLC, the processing data & recipes and the programs can be set through the touch screen.
b) The running status of the machine can be shown and recorded; various data can be set, revised through the touch screen.
c) The chambers are modular constructed, easy to assemble; every chamber wall is insulated with polyurethane foam, good heat insulation.
d) The trolley ramp of the machine is with small angle, solid and safe constructed; convenient for exit & entrance of the trolley, thoroughly decrease the contamination of the folding platform to the products inside the chamber.
e) World-famous electrical and pneumatic components are adopted, stable performance and reliable.
f) The machine can restart with all the original working data continuing running when it comes across the sudden blackout or fault shutdown.
g) Different chamber mechanical structure for meat or flour products. Air circulation with fan motor for meat products, and steam directly injection for flour products.
*More technical information, please don't hesitate to contact us immediately.