Practice good internal skills, customer satisfaction - training work report
---
In early March 2017, the leaders of our company attached great importance to how to improve the welding quality of our products. In order to improve the welding skills of Ruibang welders and ensure the quality of our products, we specially invited Mr. Chen, the second winner of the National model Workers and welders Skills Competition, to conduct argon arc welding training for our company's welders on March 15th.
In this meeting, the welding workers listened to the lecture carefully, discussed with the teacher actively, checked and filled the gaps, and had a new understanding of the problems ignored in the process of work at ordinary times. I believe that with the next series of welder training work, the company's welder skills, product welding quality will be greatly improved.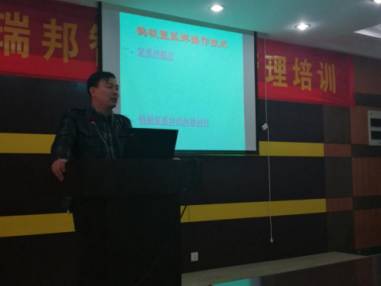 On March 18, 2017, the company hired a management consultant -- Mr. Wang Weiqi, to the company's team leader and above staff for the "project management" training, focusing on the company's current situation, to the technical research and development team for a theoretical knowledge combing and analysis, theory and practice, so that everyone understand the sharpening not wrong firewood, the importance of project management.
The engineers of the technical department and the product R&D department have learned the shortcomings and deficiencies in the previous work after the project management training of Mr. Wang. In the future, they will take the project management mechanism as the core and strive to improve the design quality and design efficiency.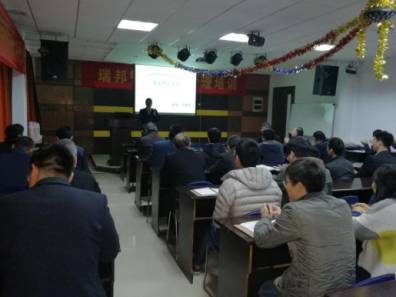 On April 12, 2017, our company held the 18th customer training meeting of Ruibon Intelligent Equipment Co., LTD. In this meeting, customers from all over the country who have bought our company's products were invited to make a series of discussions and discussions on the problems in the process of using the products and the new products and functions we launched.
During the training, customers all over the country actively spoke and asked questions, and engineers of the technical Department led by Chen Jiahong, manager of the Technical Department, gave detailed answers and replies. At the same time, customers put forward a lot of valuable opinions and suggestions, for our company's future product design direction to make constructive guidance.