Warmly celebrate the successful conclusion of the "Total Management Promotion Consulting Project"!
---
Zhejiang Ruibang Intelligent Equipment Co., LTD. (hereinafter referred to as "Ruibang Intelligent"), with the assistance of Hejun Consulting, after 4 months of on-the-ground consulting training, successfully concluded on July 28, 2018!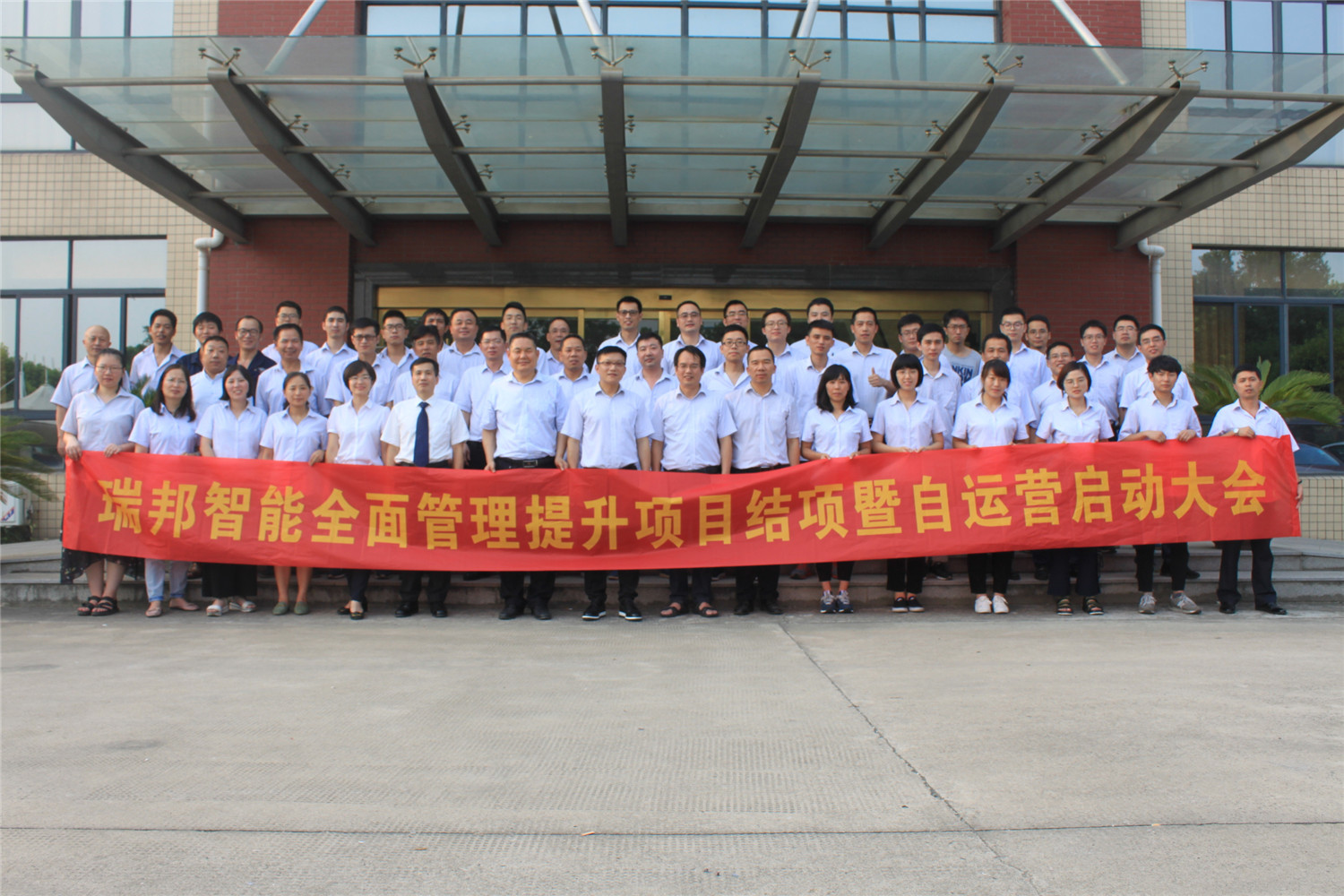 On July 28, Ruibon held the project acceptance and project self-operation start-up conference.
At the meeting, the teachers of the Advisory group presented certificates of completion to the students who passed the completion examination. Why is learning more important than what to learn? My colleagues overcome the difficulties of busy work, have the courage to change themselves, and grow in learning, which is the joy of harvest.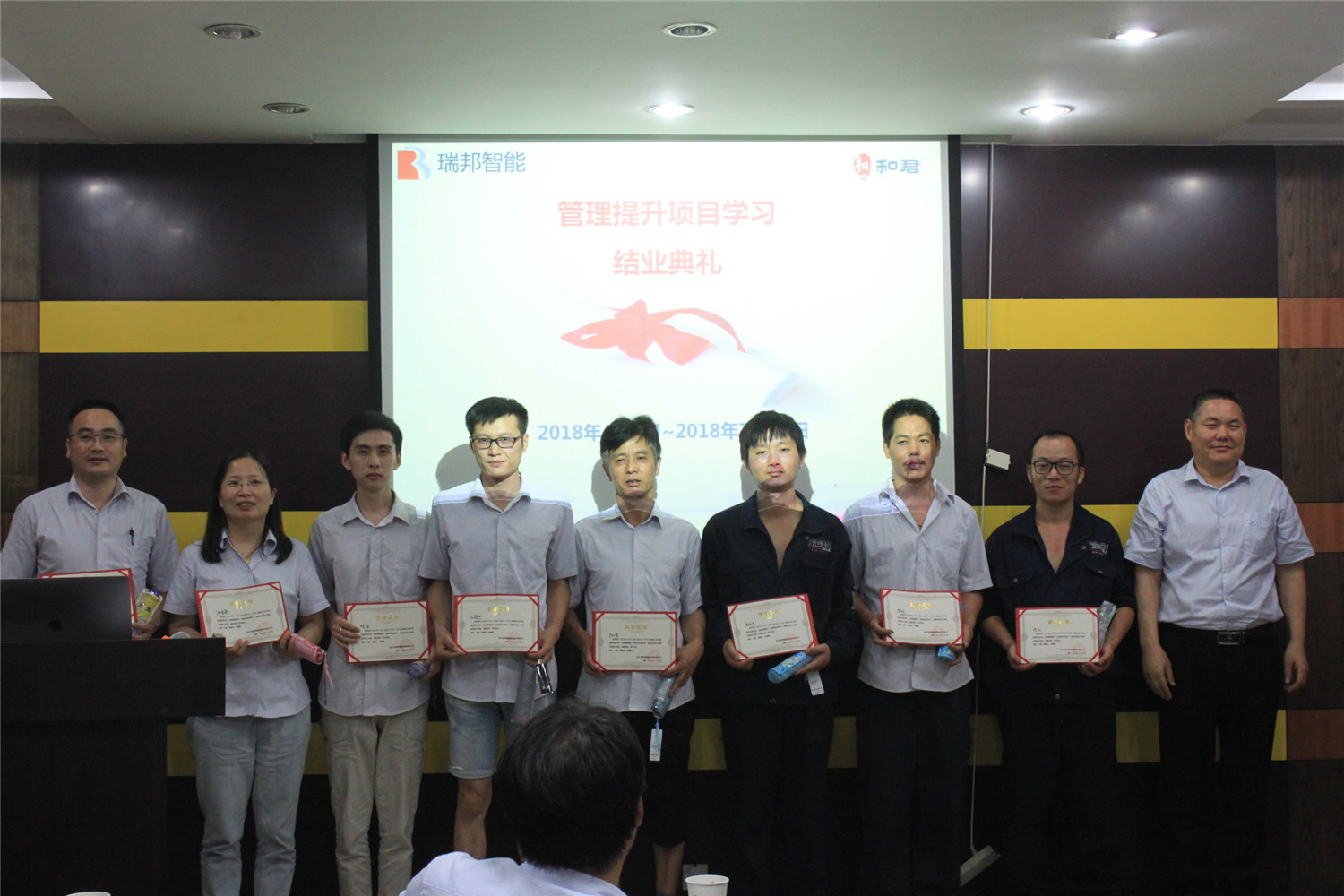 The student representatives shared their insights on the whole learning process and showed their learning achievements in outcome thinking, planning management, customer value, personal strategy, process management, responsibility thinking, immediate motivation, performance management, time management, field management, human resource management and corporate culture. We see the joy of growth, see the responsibility of thinking, see gratitude.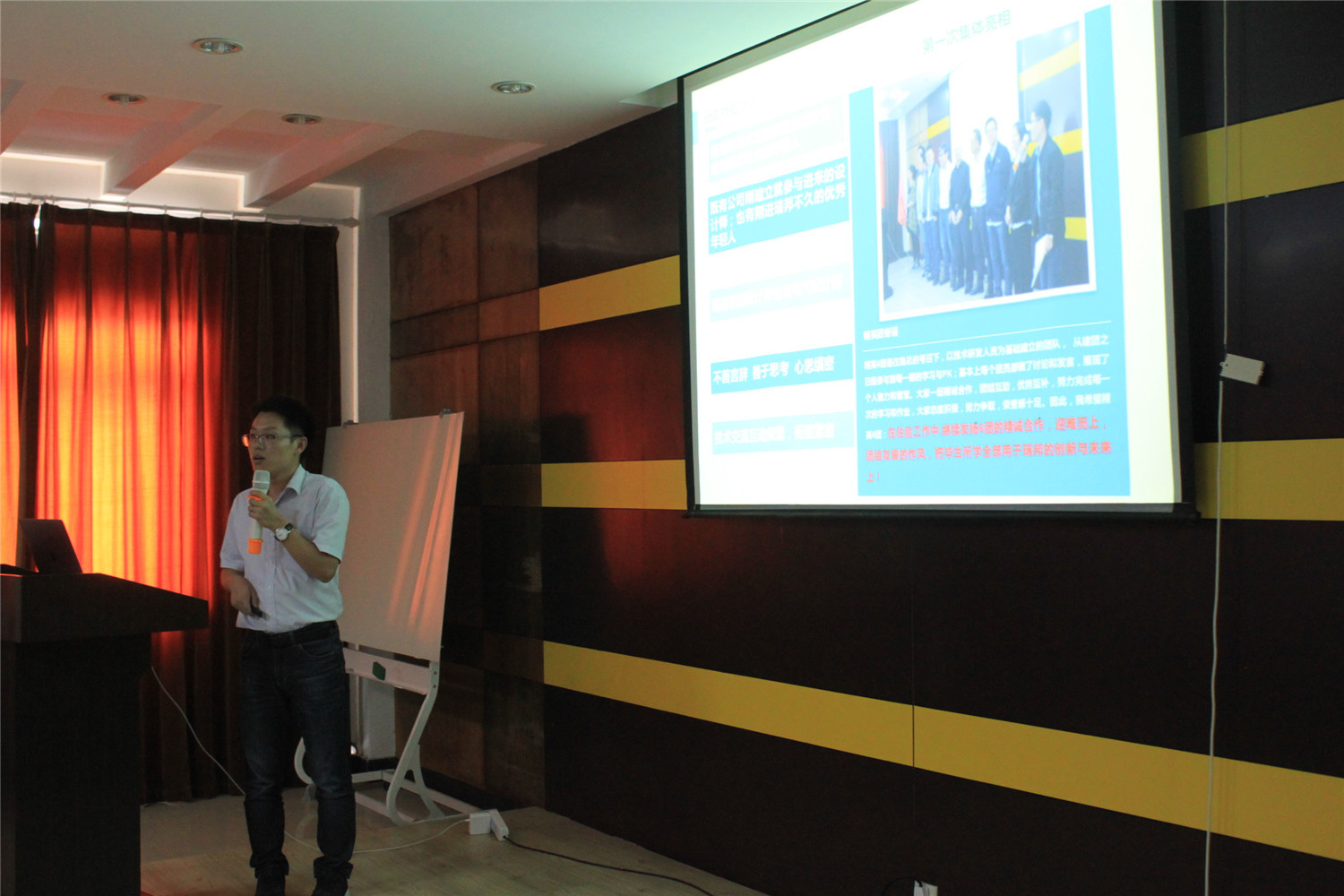 After four months of fierce competition, a number of advanced individuals and teams emerged. At the meeting, the company's senior executives and advisory group teachers awarded honors and awards to the winning teams and advanced individuals. Encourage advanced, spur backward, and at the same time, the team leader did not reach the goal to fulfill the promise of punishment. The whole atmosphere is warm and happy, but also reflects, focus on commitment, happy work.
The teachers of the advisory group and the chairman of the company handed over the results. "Responsibilities", "Process", "Performance" and "Executive Culture Manual" are all important core contents of this project, which can be described as fruitful results.
At the same time, Mr. Shi Ming, chairman of the company, also pointed out that we are at the starting point of our second venture, and we need a large number of young people who dare to change, innovate and continue to learn, and the future of the company is in continuous learning. Therefore, at the meeting, leaders at all levels and direct subordinates signed "personal strategy", personal strategy and enterprise development combination, talent driven strategy, strategy traction company development.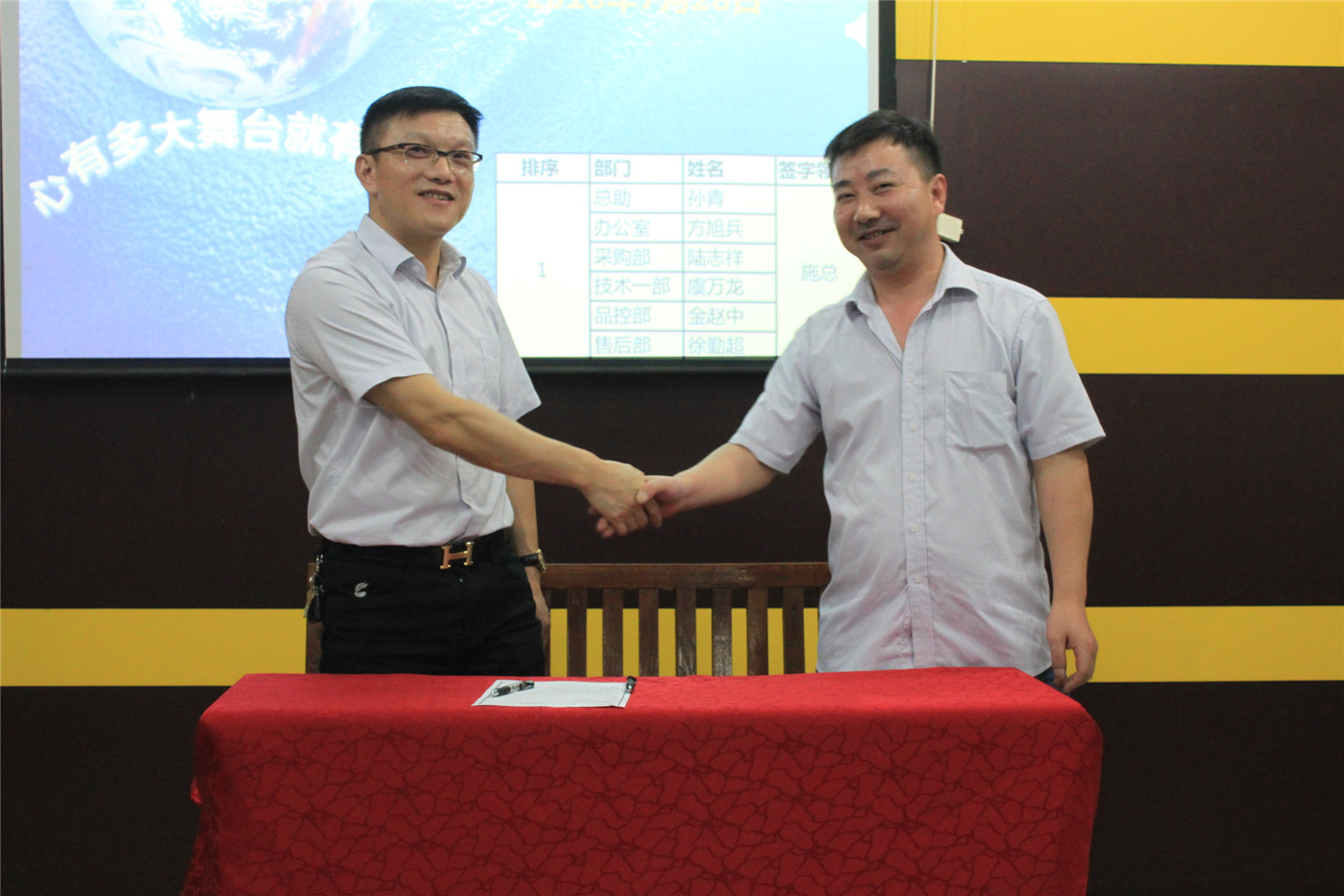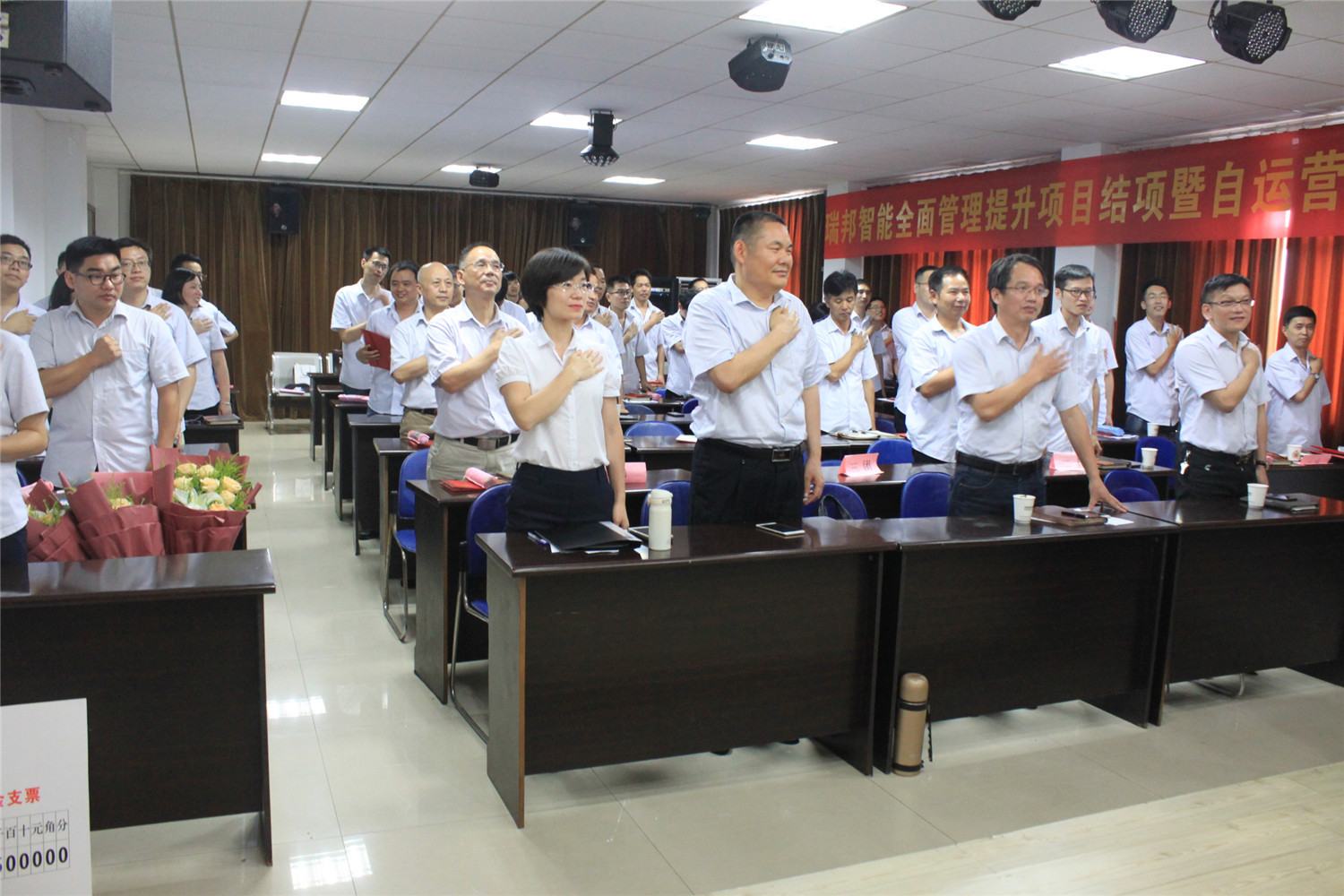 Colleagues at the meeting said that they should change themselves from now on, start with a new self, stick to their commitment, result-oriented, never give up, and be a dedicated, professional and professional person.