Rubon Intelligence participated in the 17th China International Meat Industry Exhibition
---
On September 26, 2019, the 17th China International Meat Industry Exhibition was held grandly in Chengdu Century City New International Convention and Exhibition Center. Our company brought new products to participate in the exhibition. The equipment on display are: Intelligent heat collection type smoke furnace, liquid smoke sprayer, vacuum roller kneading machine, automatic meat car cleaning machine, hair (unloading) cargo arm, three-layer divided conveyor line, track line, heat shrinking machine, intelligent packaging complete equipment, etc.
展位号:C5003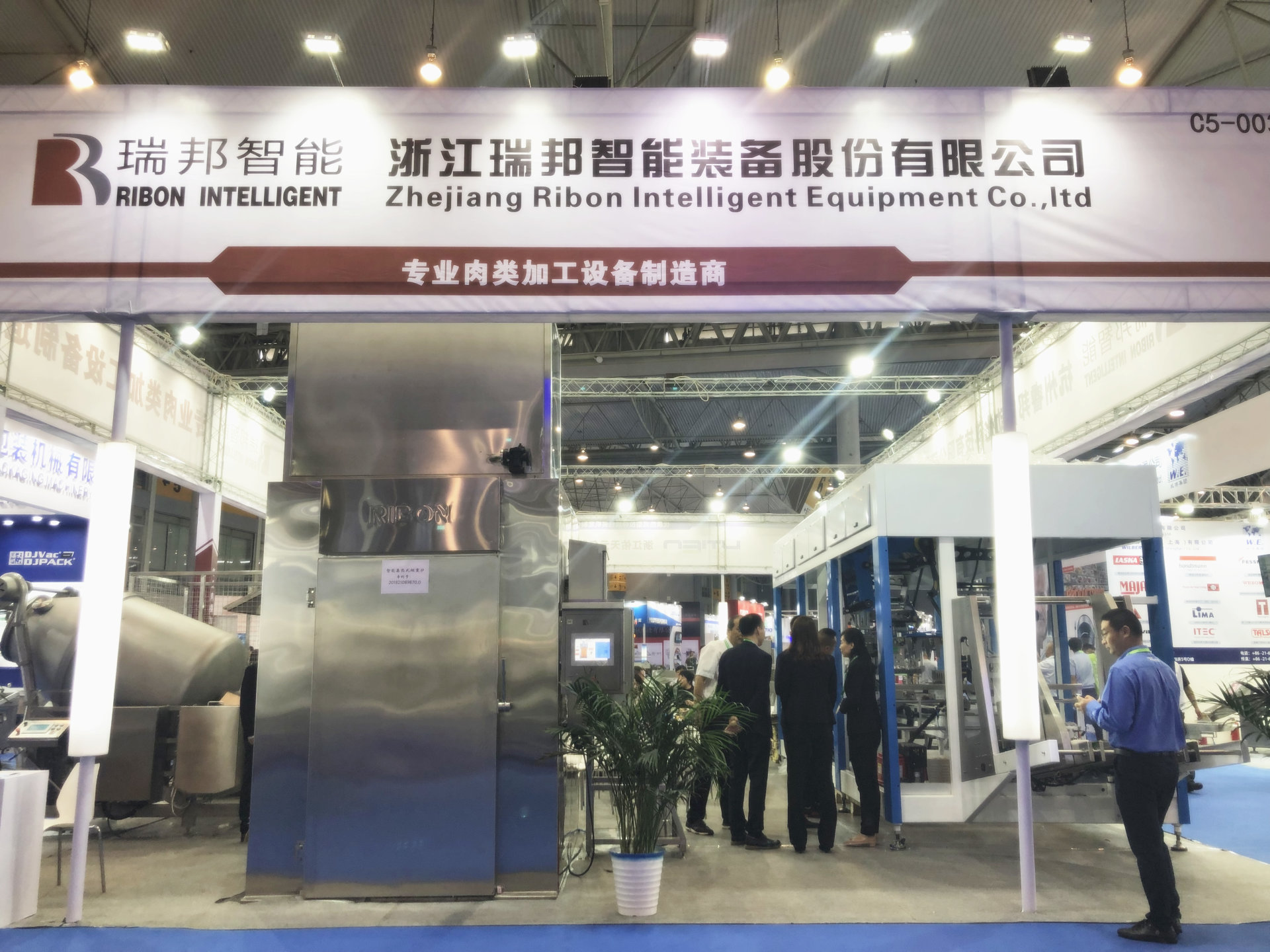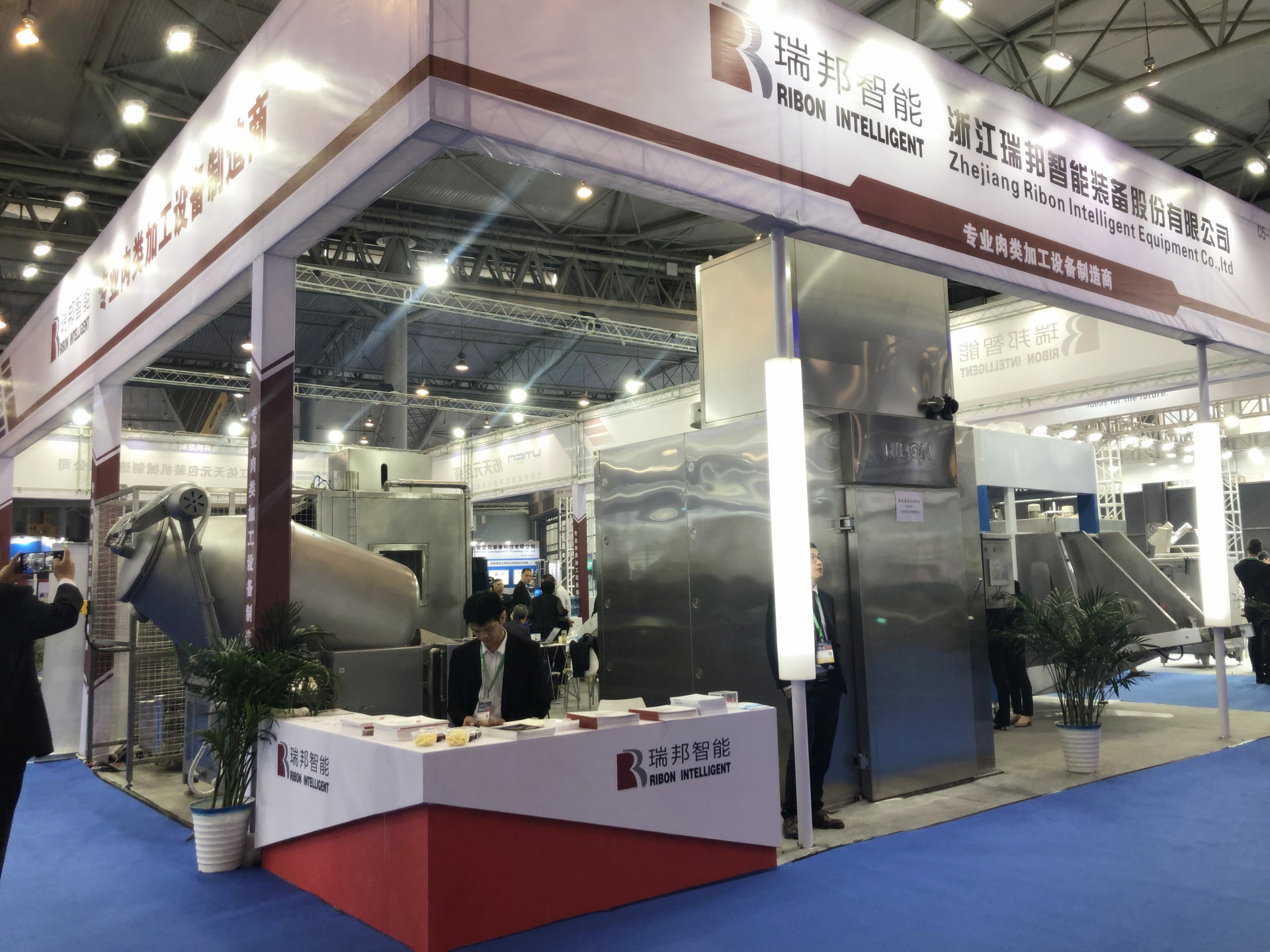 重磅新品之智能集热式烟熏炉
专利号:201821089870.0
特点:垂直、平铺类产品均可兼顾,实现真正意义上的一炉多用。其变频可调的双通道风循环系统,可分别控制左右出风大小的状态,风道出风从0%到100%可调节,使左右风向碰撞的交汇点从架车的上层到下层均匀分布,为客户大大提升产能和生产效率。
配备液熏喷雾系统,可使用世界知名品牌美国红箭(RED ARROW)烟熏液,高效、环保、安全、卫生。
重磅新品之智能包装成套设备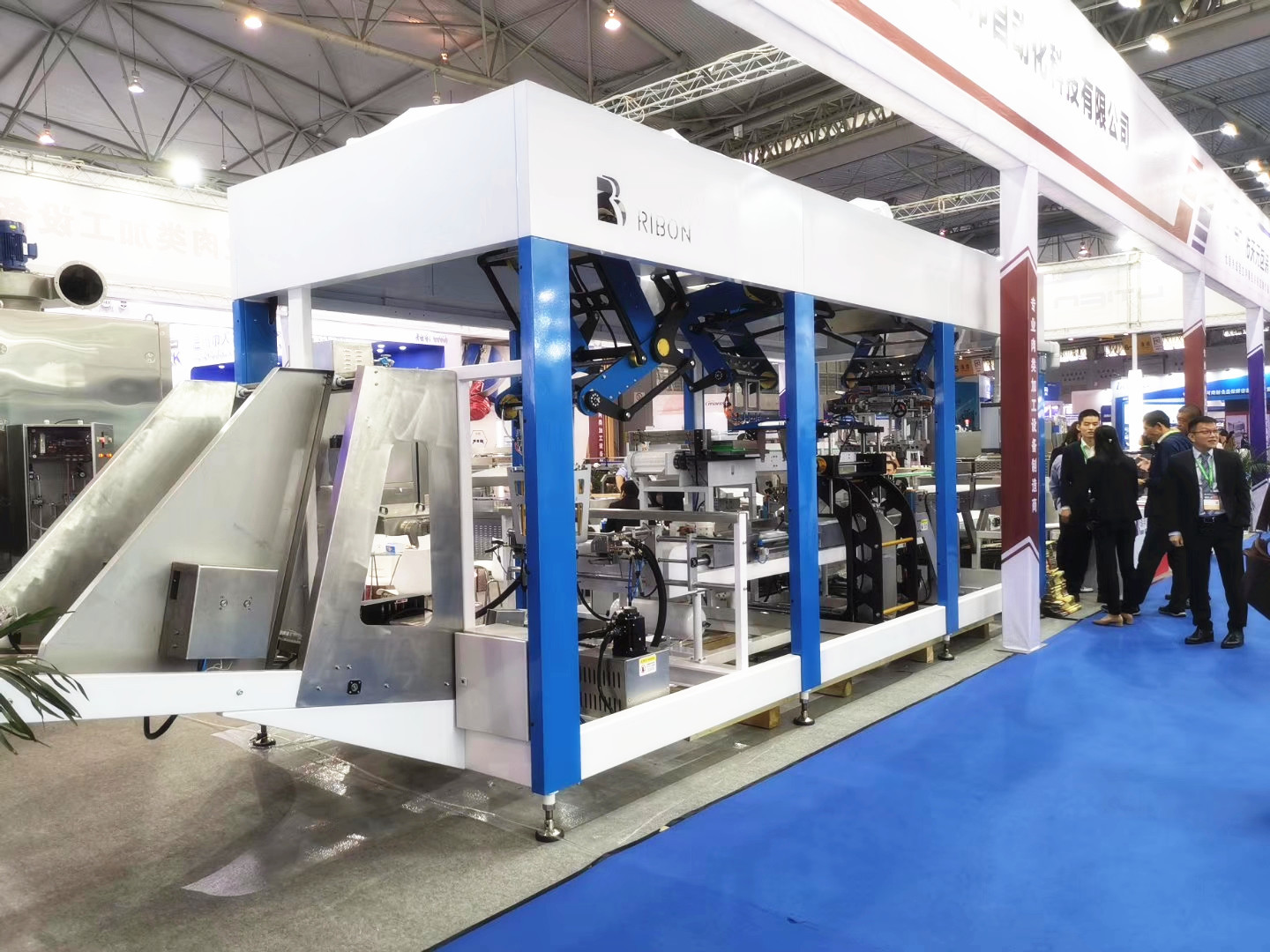 功能:可先将小件物品自动抓取到小纸箱摆好,再将小纸箱自动抓取到大纸箱,并按顺序叠放整齐,最后自动喷涂热封胶水到大纸箱口,将纸箱自动封固。动作准确,产品无破损。
(篇幅有限,重磅新品可不止这两项!赶快去C5003瑞邦智能展位看看吧)
展会现场火爆程度 一睹为快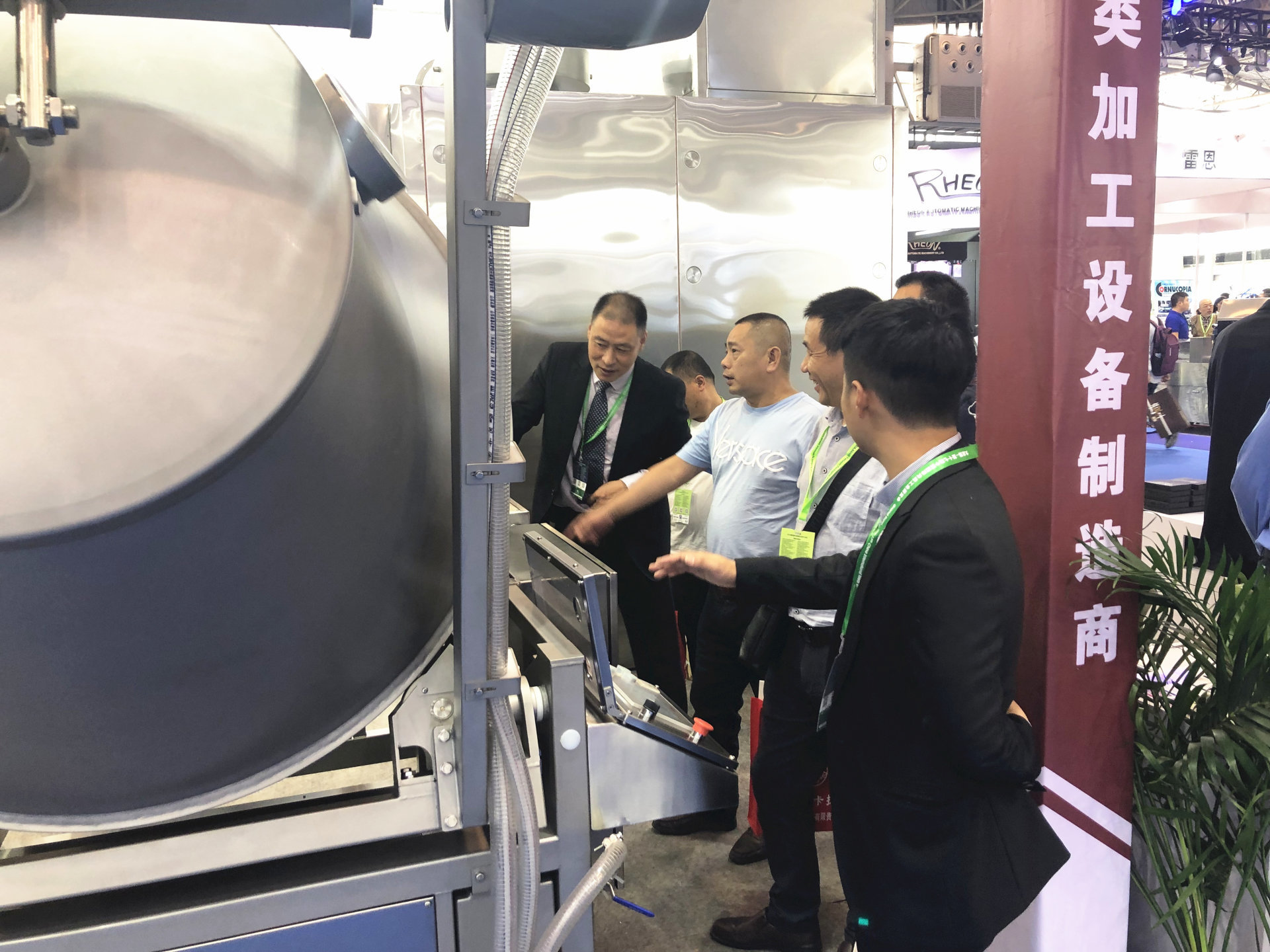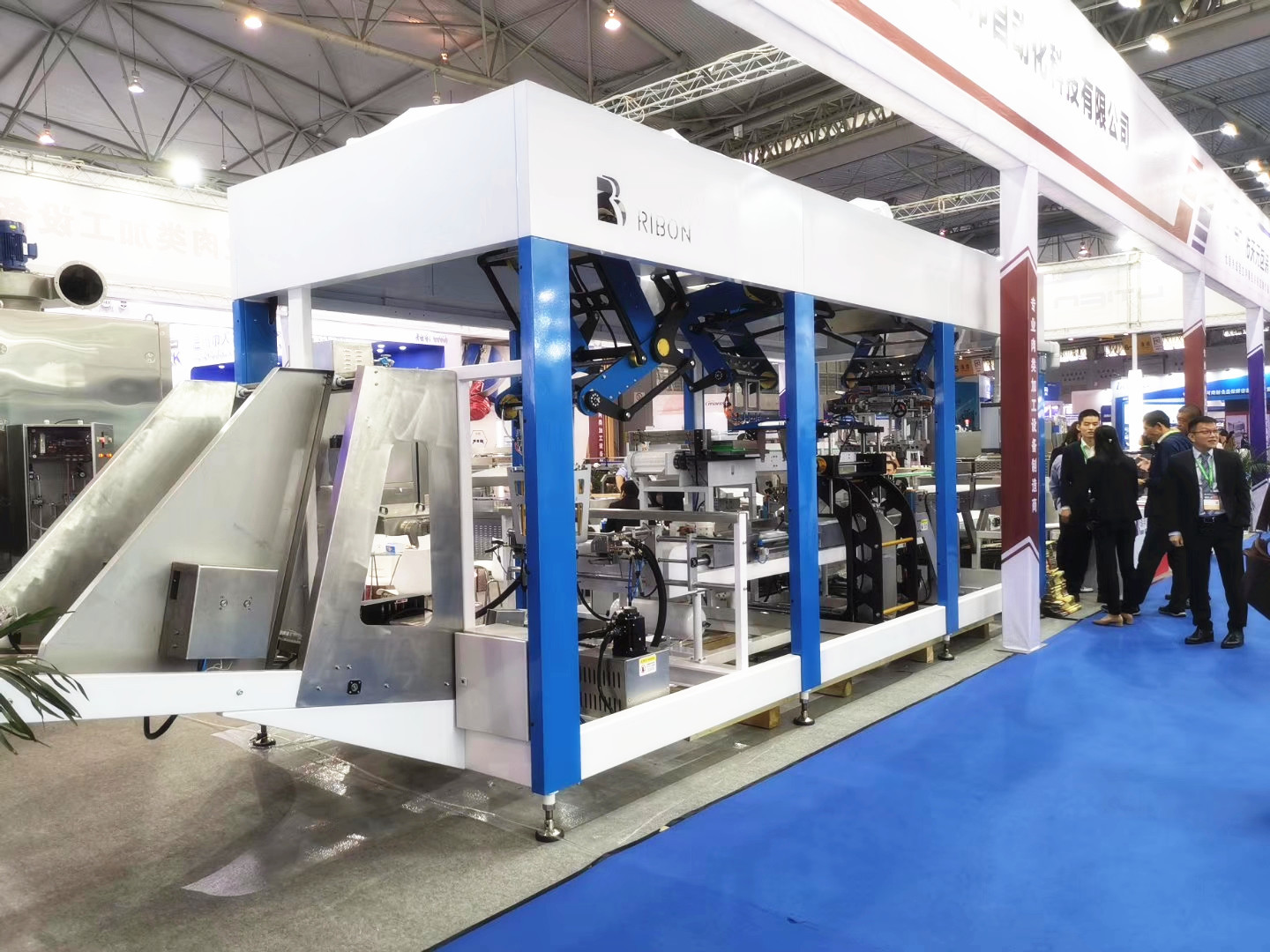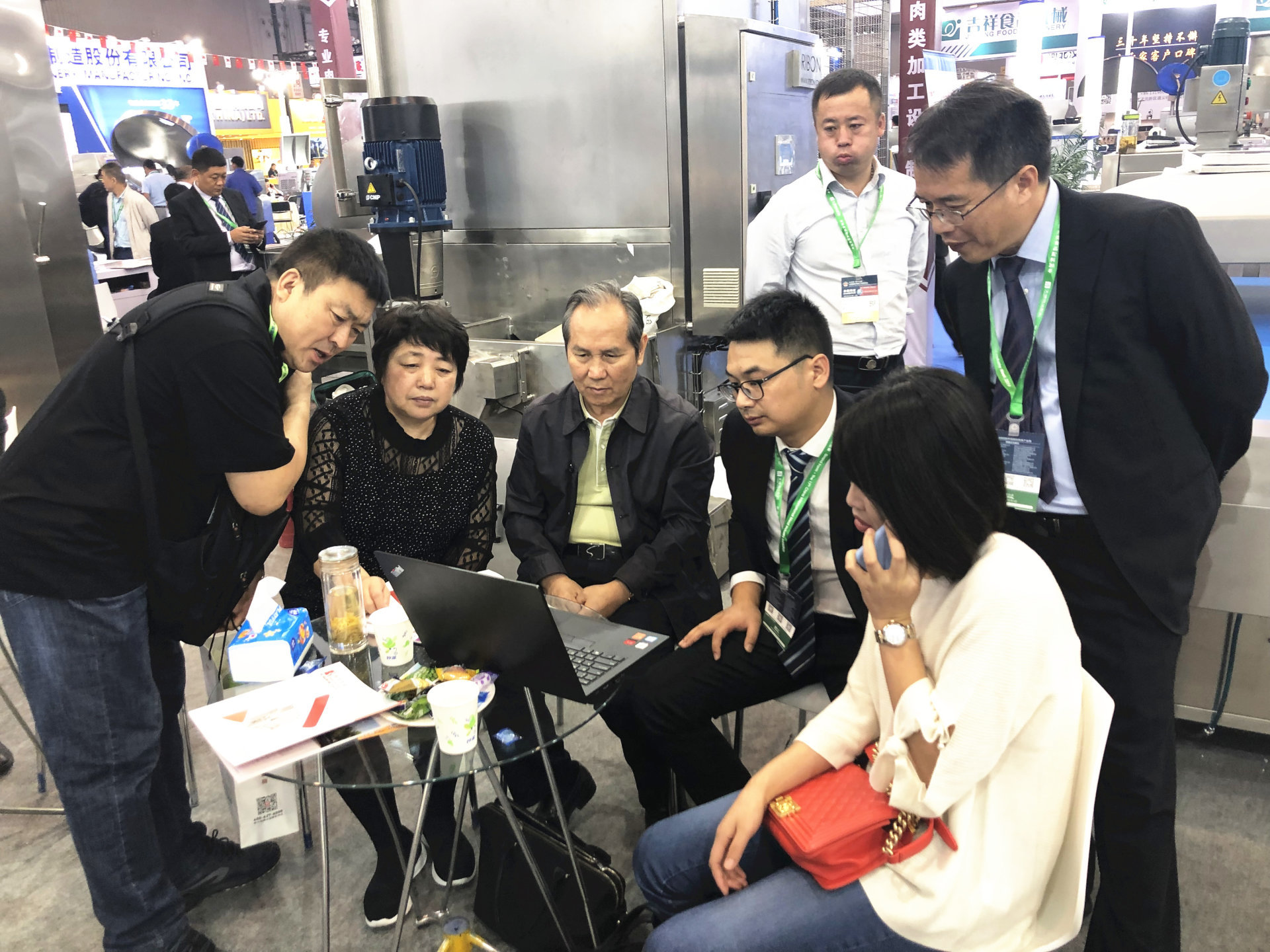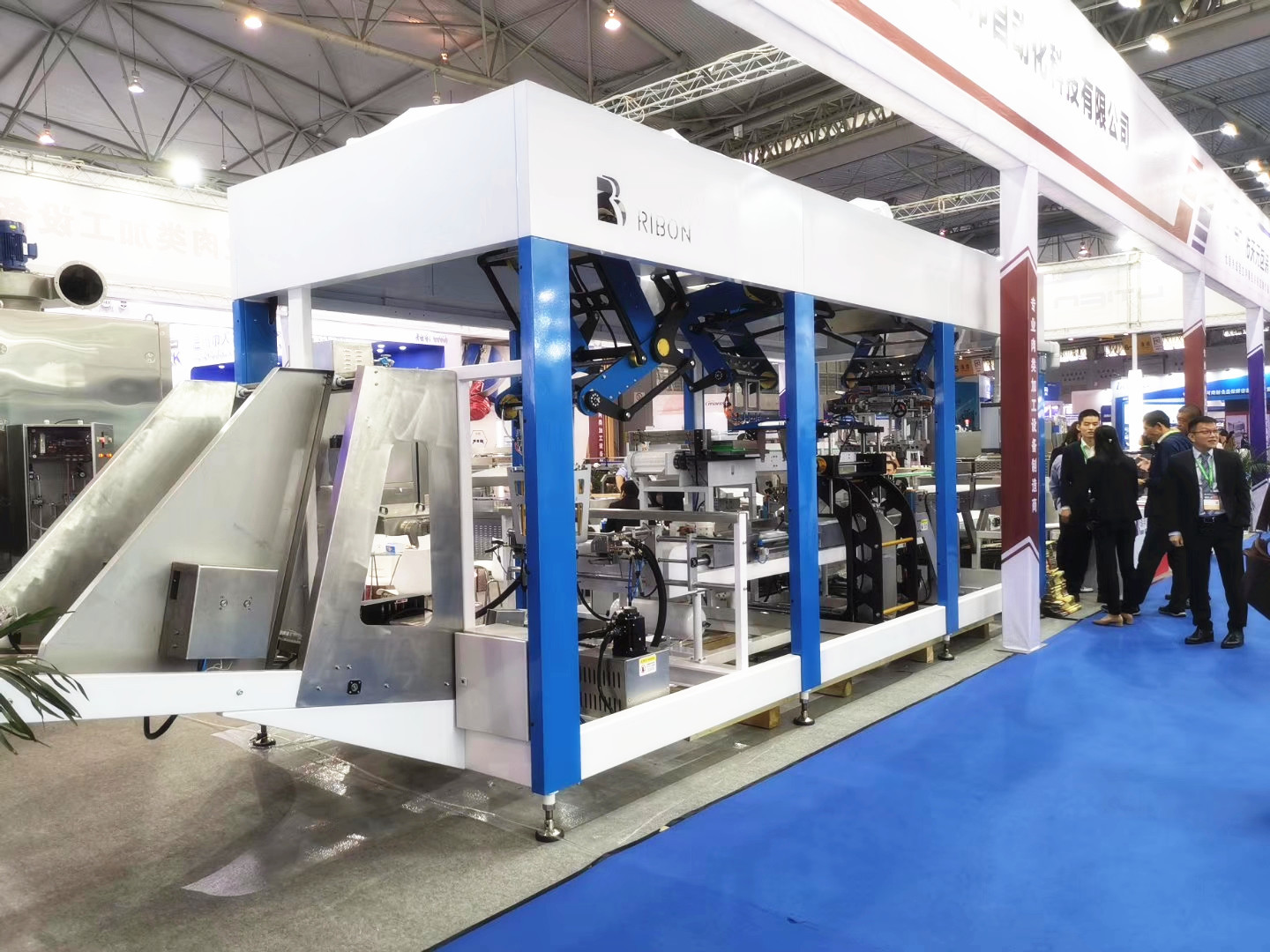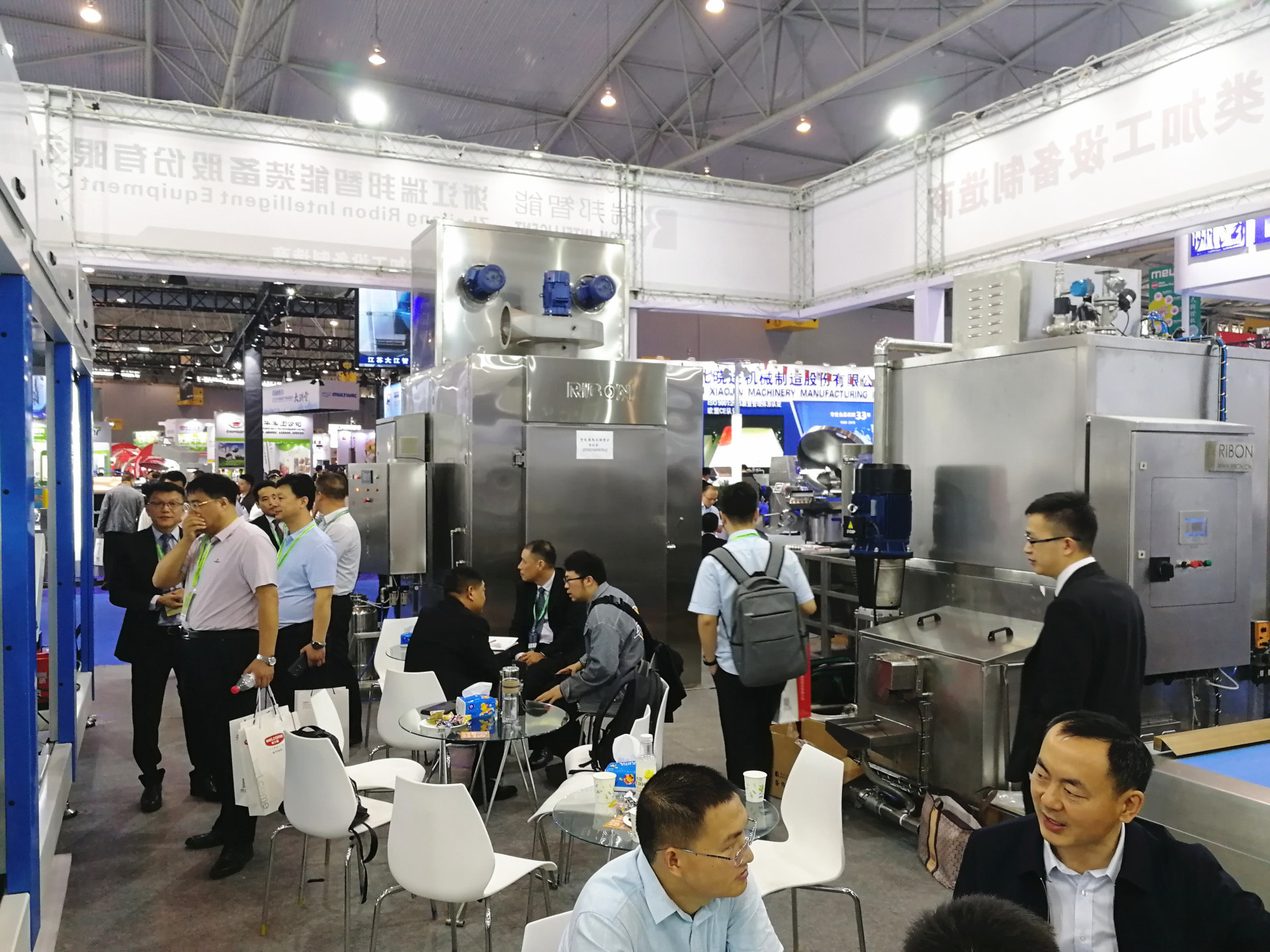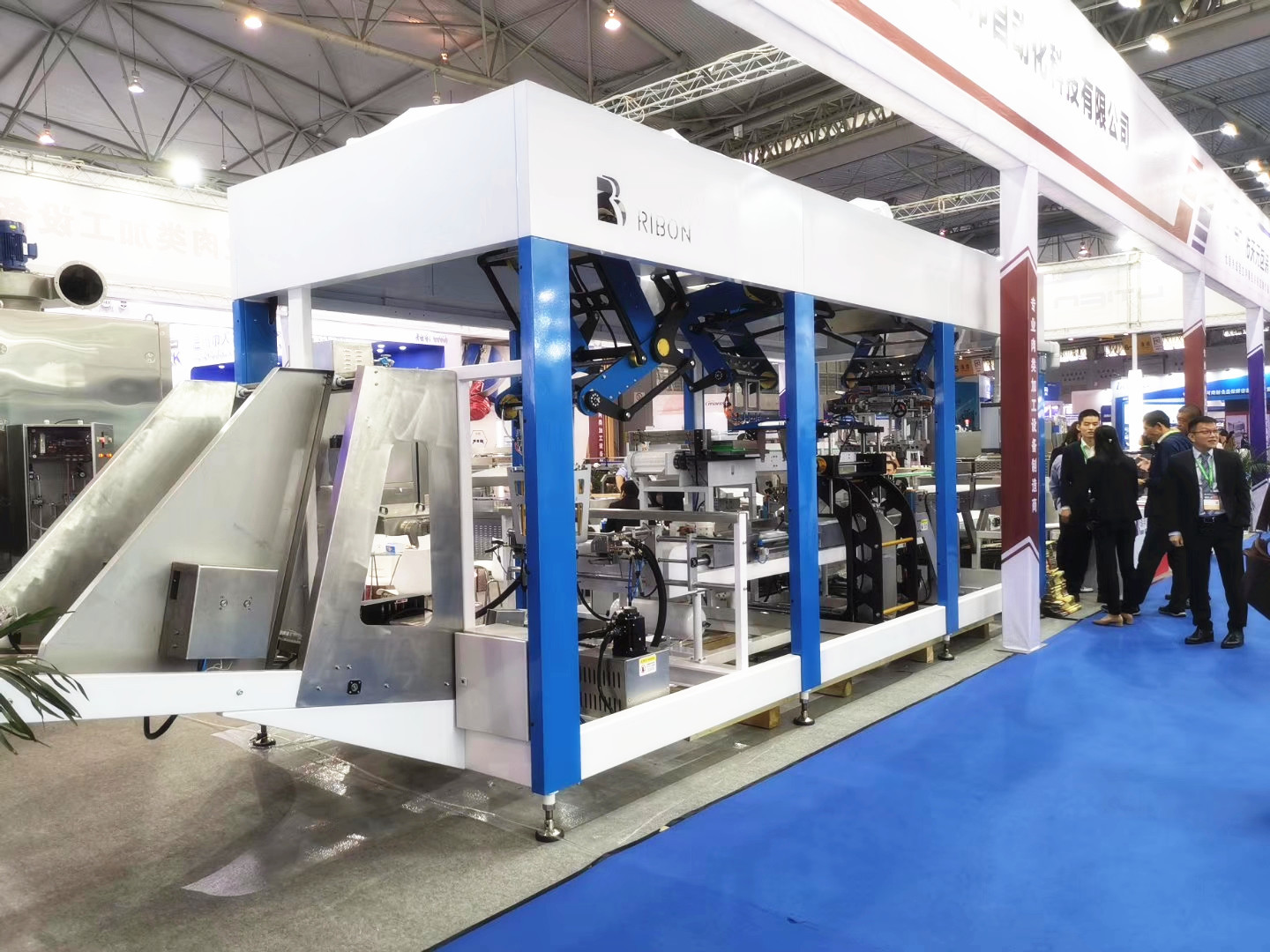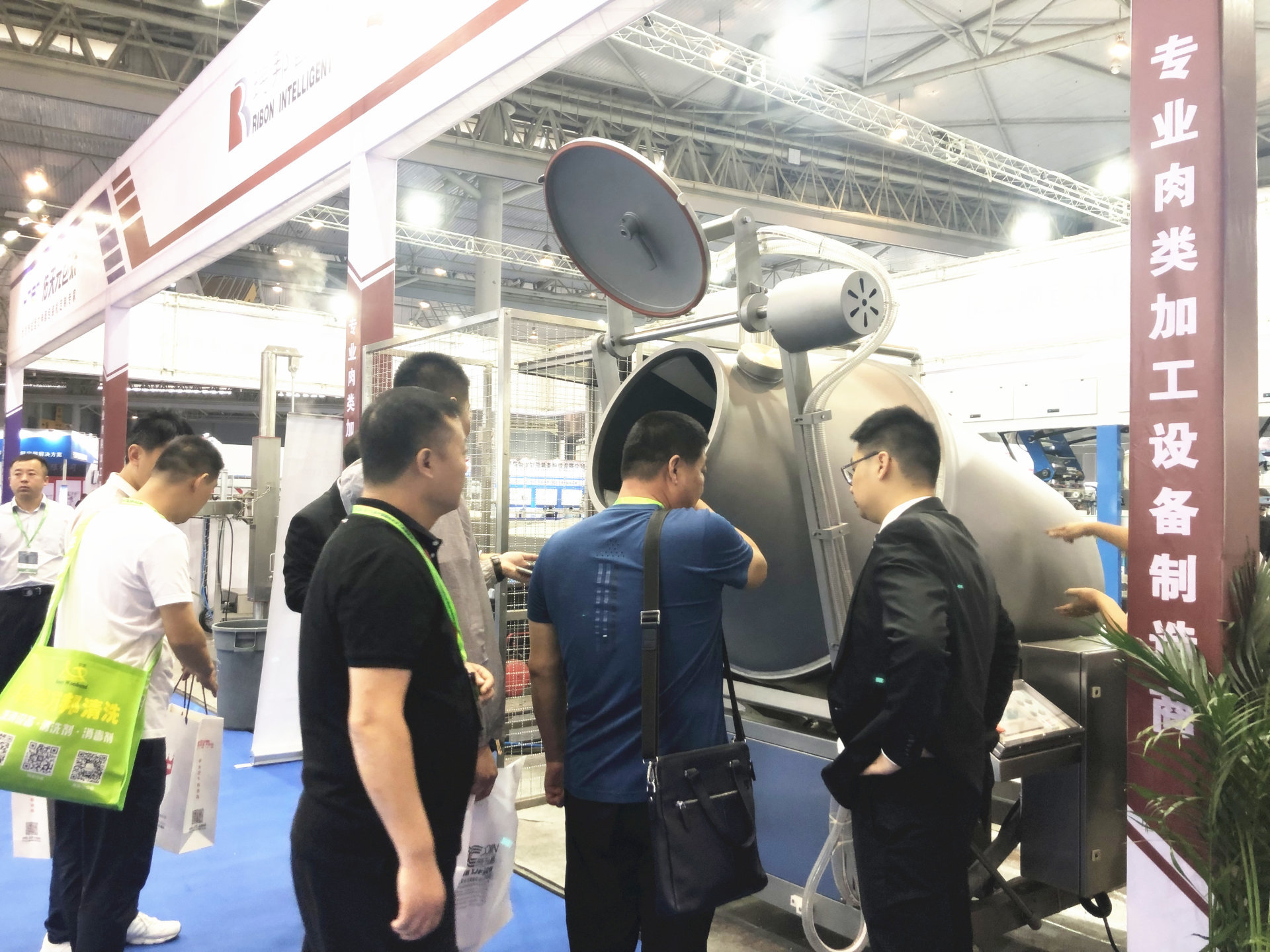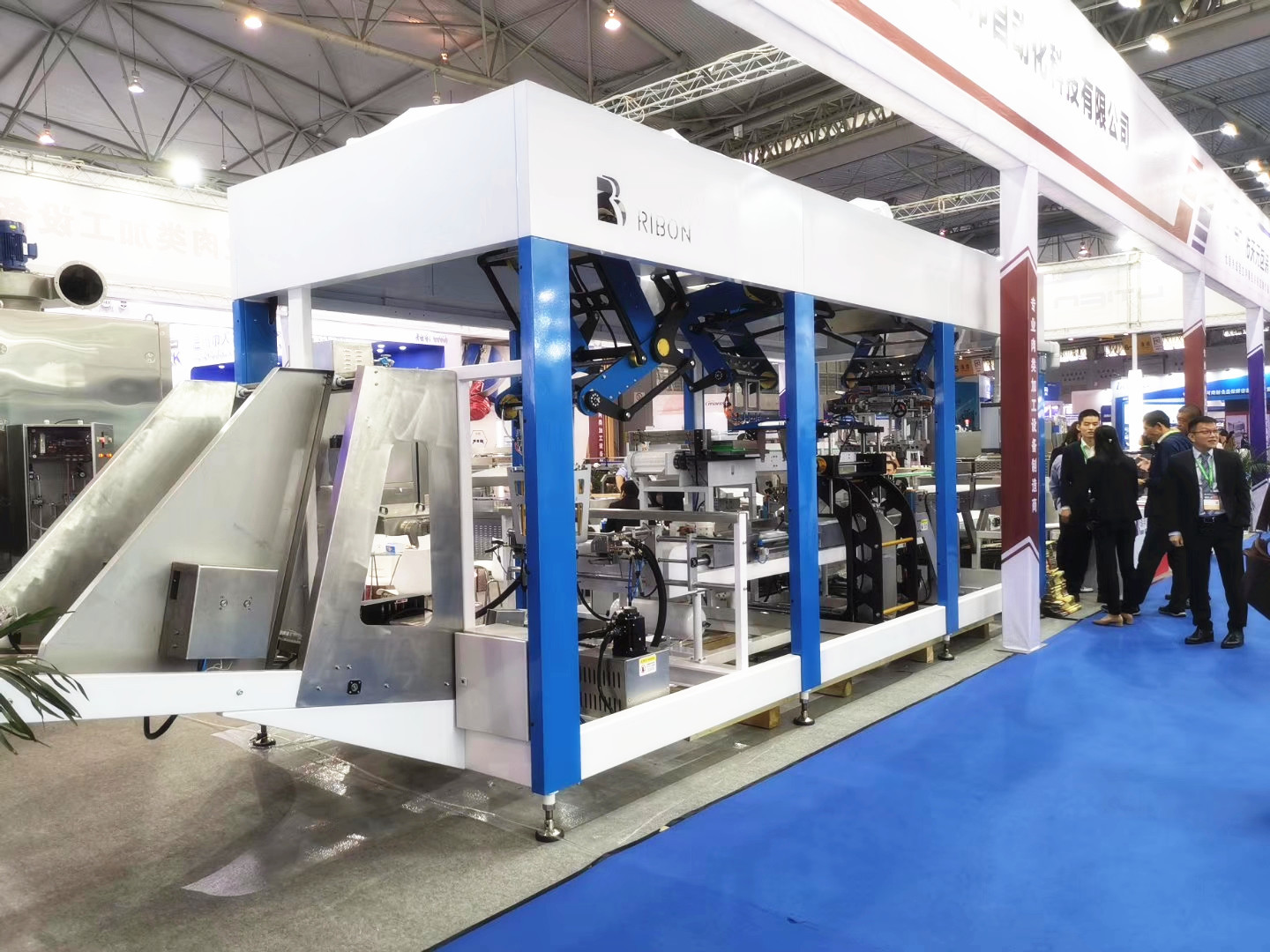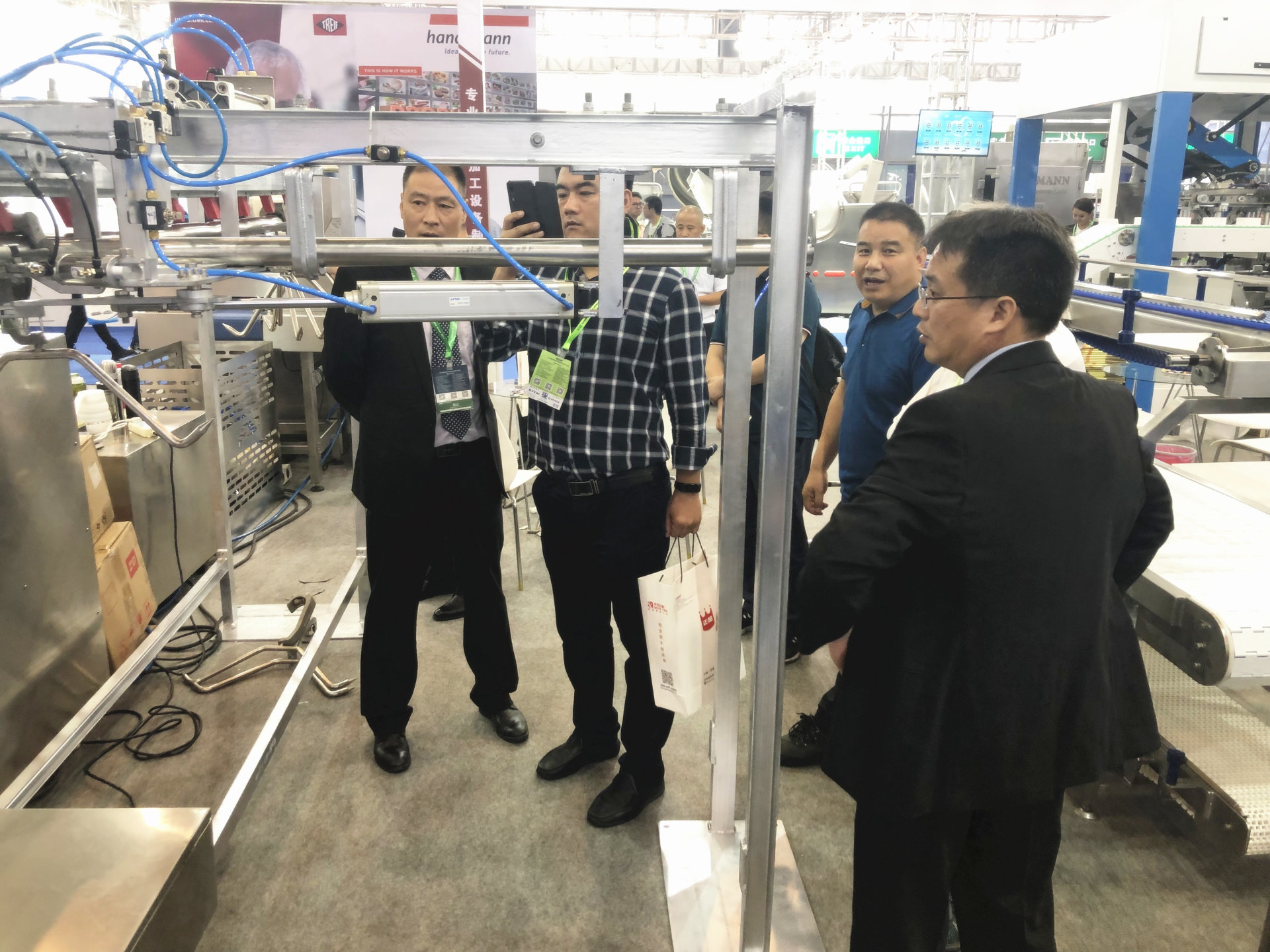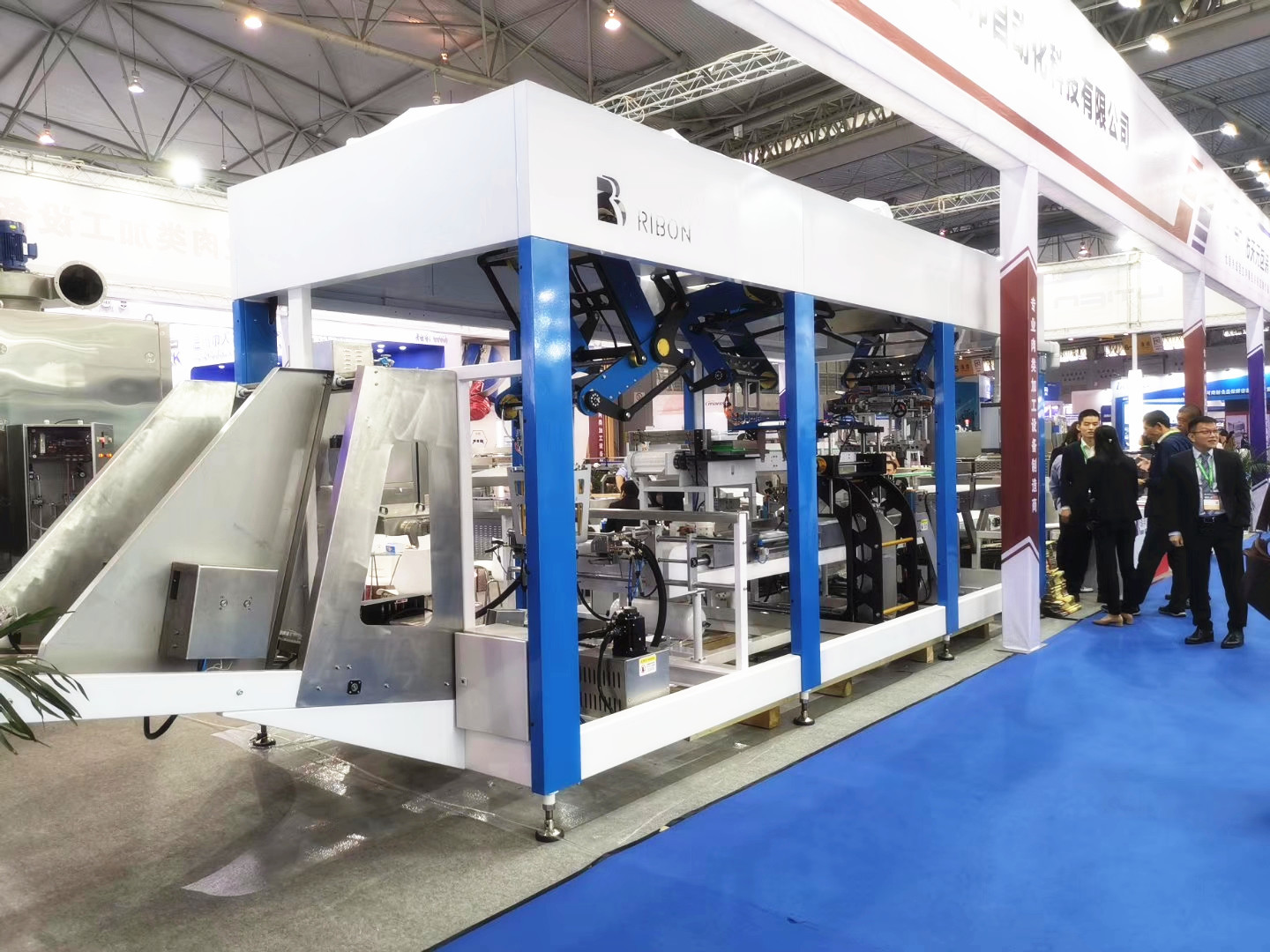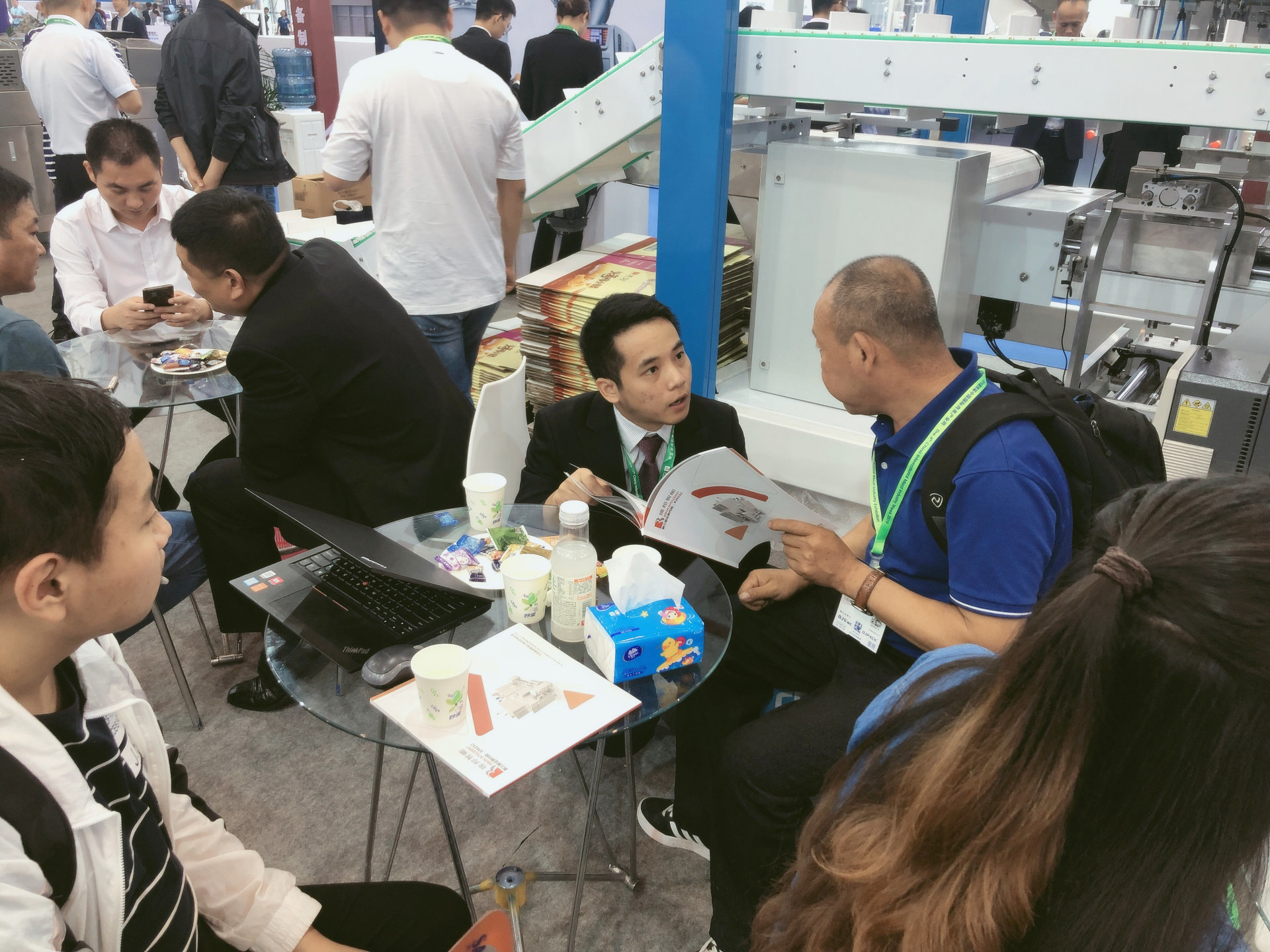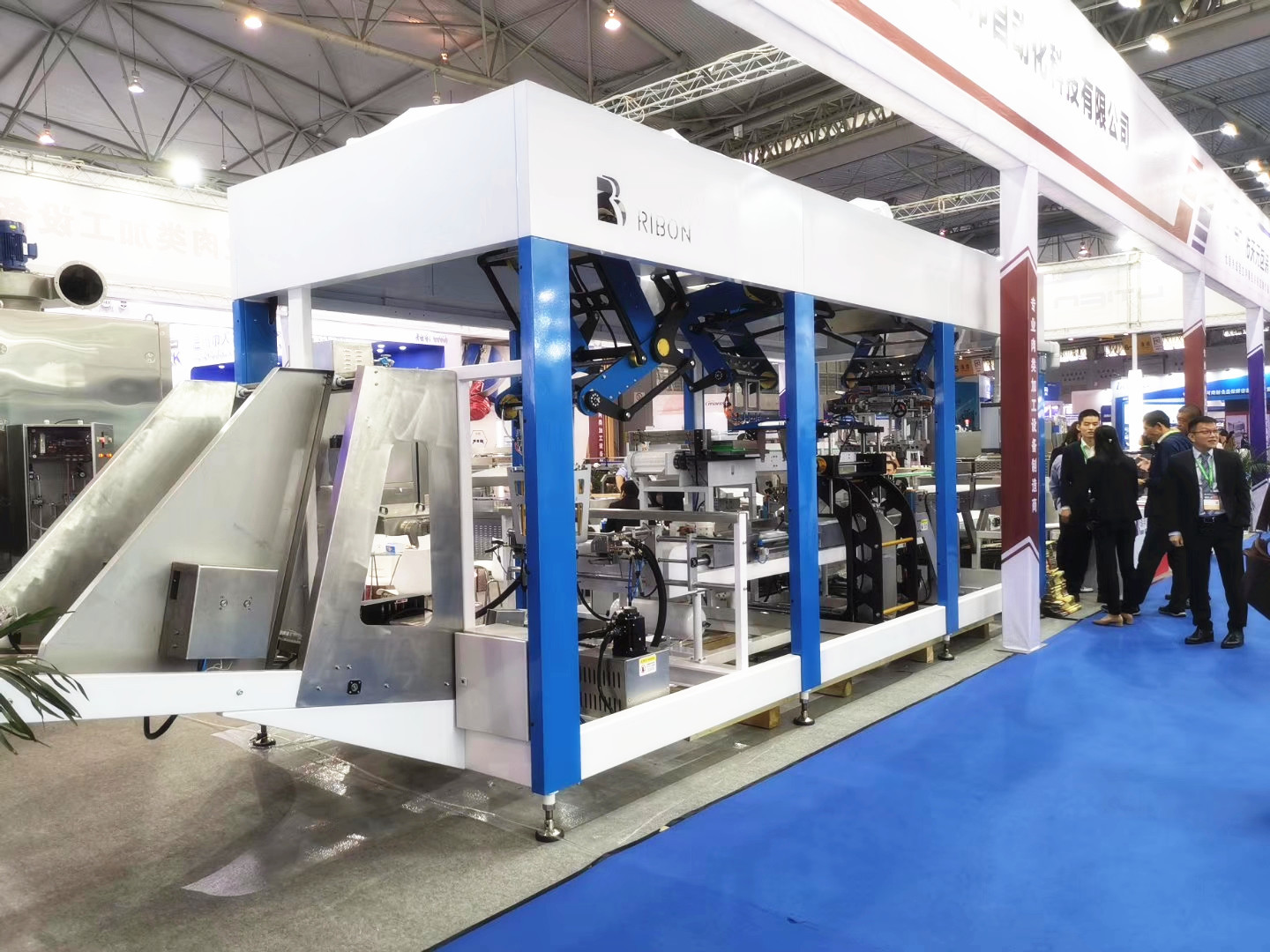 Ruibon Intelligent series of equipment in the meat processing industry in recent years has achieved good results, has a good brand accumulation, steady development. Insight into the current situation of domestic meat processing industry, this professional platform to show the guests our leading complete set of automation solutions, aimed at bringing more advanced, higher degree of automation supporting production equipment solutions for food processing enterprises.