Ruibon Smart - Meet you at the 19th China International Meat Industry Exhibition in Qingdao
---
The 19th China International Meat Industry Exhibition
(CIMIE)
It will be held in China Railway Qingdao World Expo City from September 15 to September 17
Ruibon Intelligent founded more than 18 years, focusing on the field of meat processing equipment to work steadily, step by step, steady and rapid development. As an equipment manufacturer, the company actively responds to the call of "Made in China 2025" of The State Council, and deployable intelligent equipment transformation and upgrading plan in advance. The current brand building and technological breakthrough of the company have been in the forefront of the industry, and will continue to superimpose the intelligent upgrading of manufacturing process, design level and service concept to improve the automation degree of equipment. Provide customized overall intelligent solutions.
As the president unit of China Meat Association, Ruibang Intelligent also came as promised this time, bringing cutting-edge and rich automatic equipment and technology of meat processing to meet with you.
Booth No. : L13
Booth area: 204 square meters
Let's take a look at the hot first day!
-
In this exhibition, our new products, automatic disordered material packaging line, quail egg automatic dividing machine in the field demonstration process, its high degree of automation and intelligence attracted a large number of customers stop to watch, consult. If you encounter this problem, we are very willing to discuss with you, to develop automation solutions that meet your production needs.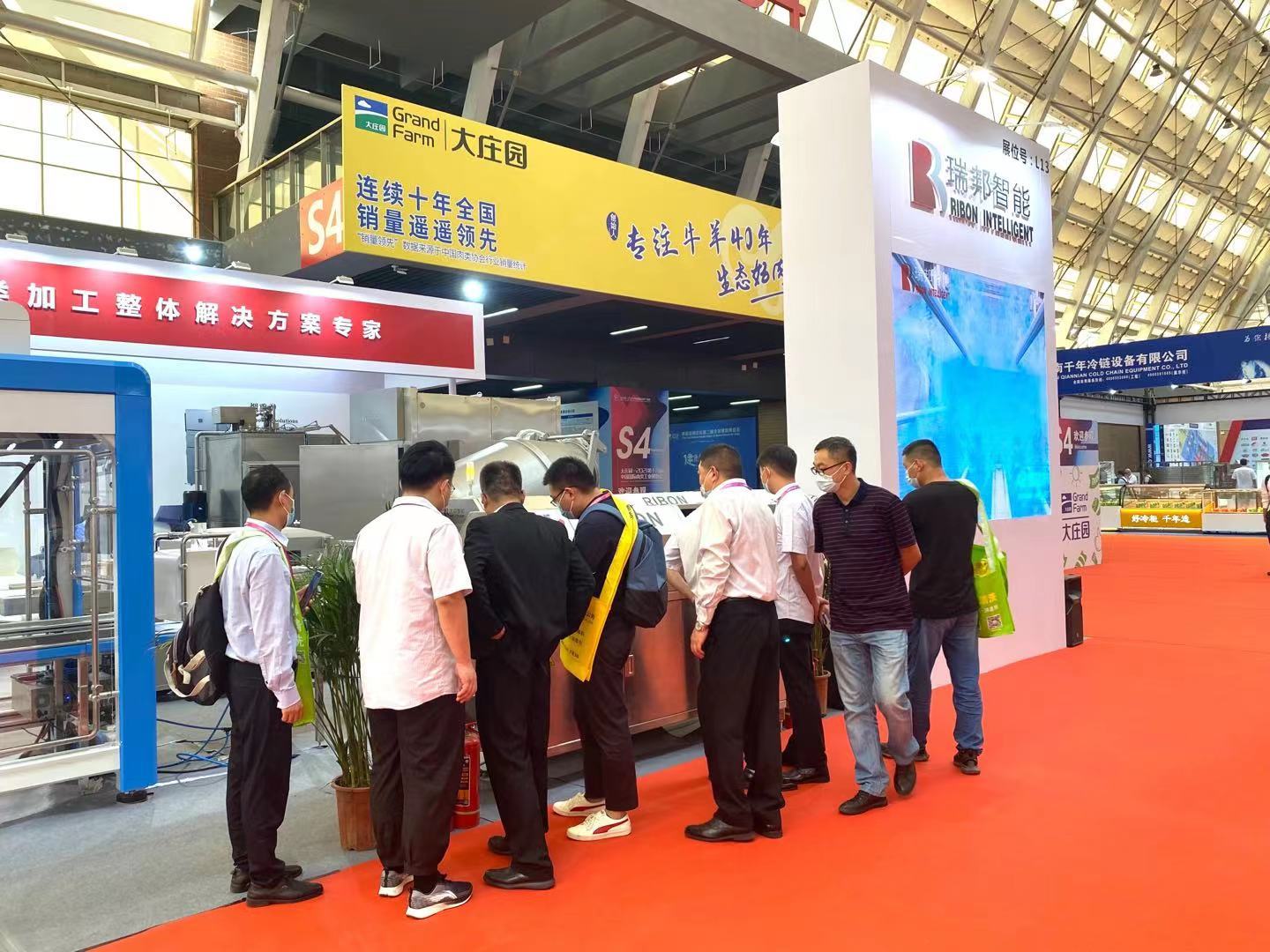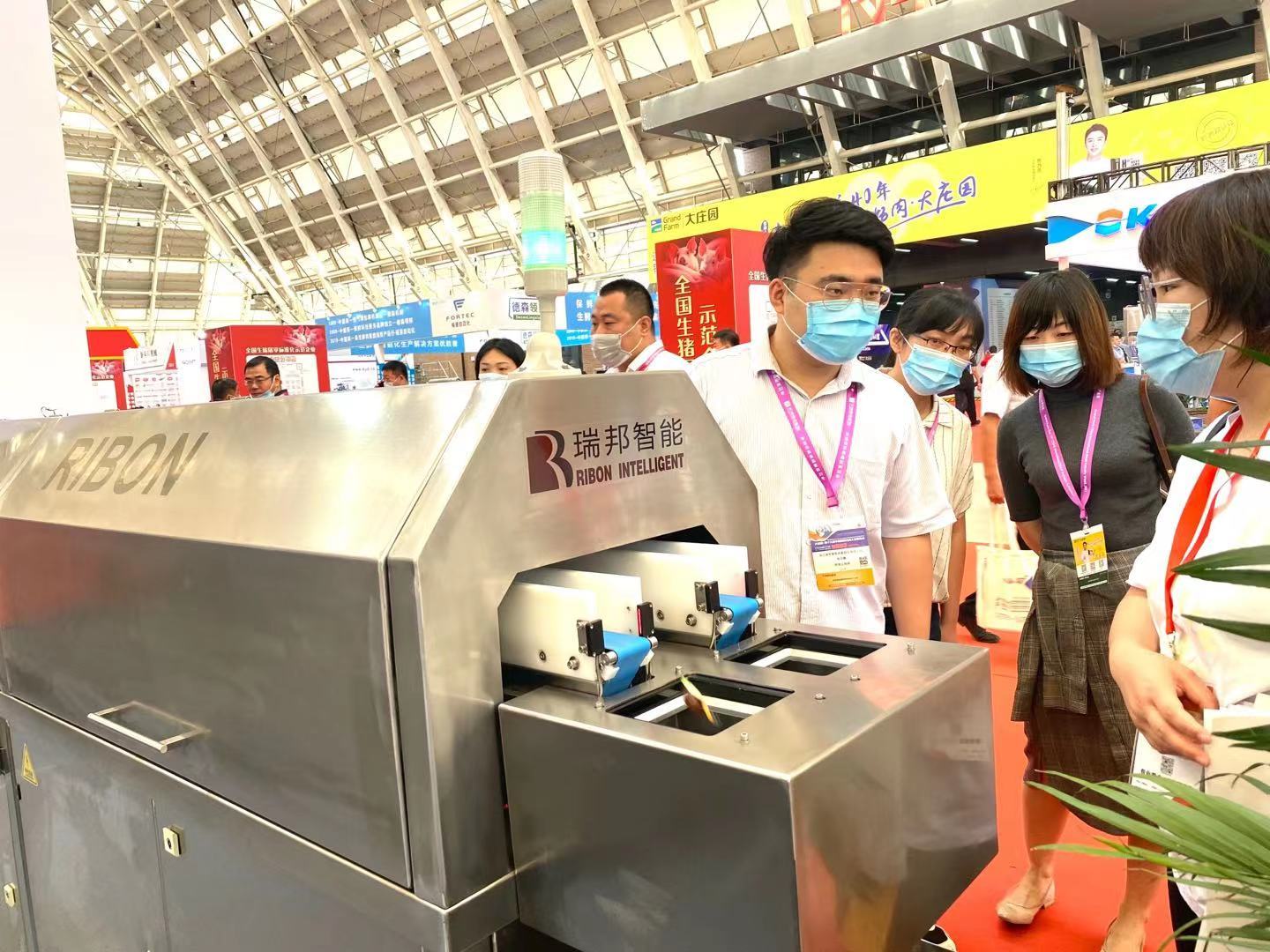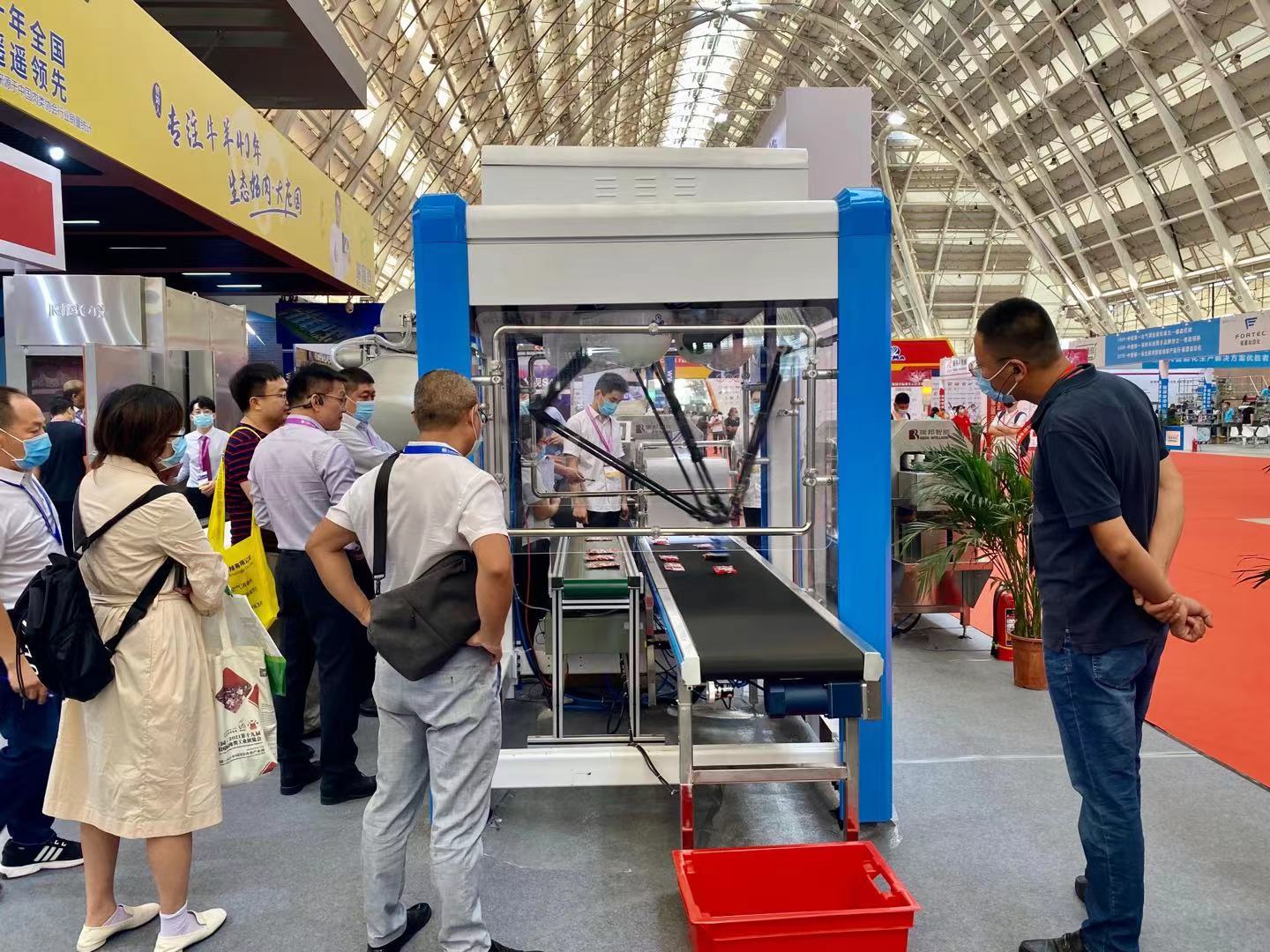 现场展出的我司新型铝合金轨道,经过表面处理(阳极氧化、振动研磨等)后具有耐磨、耐锈蚀的性能,模块化设计、制作、安装,现场全拼装,无需焊接,是传统的钢制轨道的最佳替代品之一。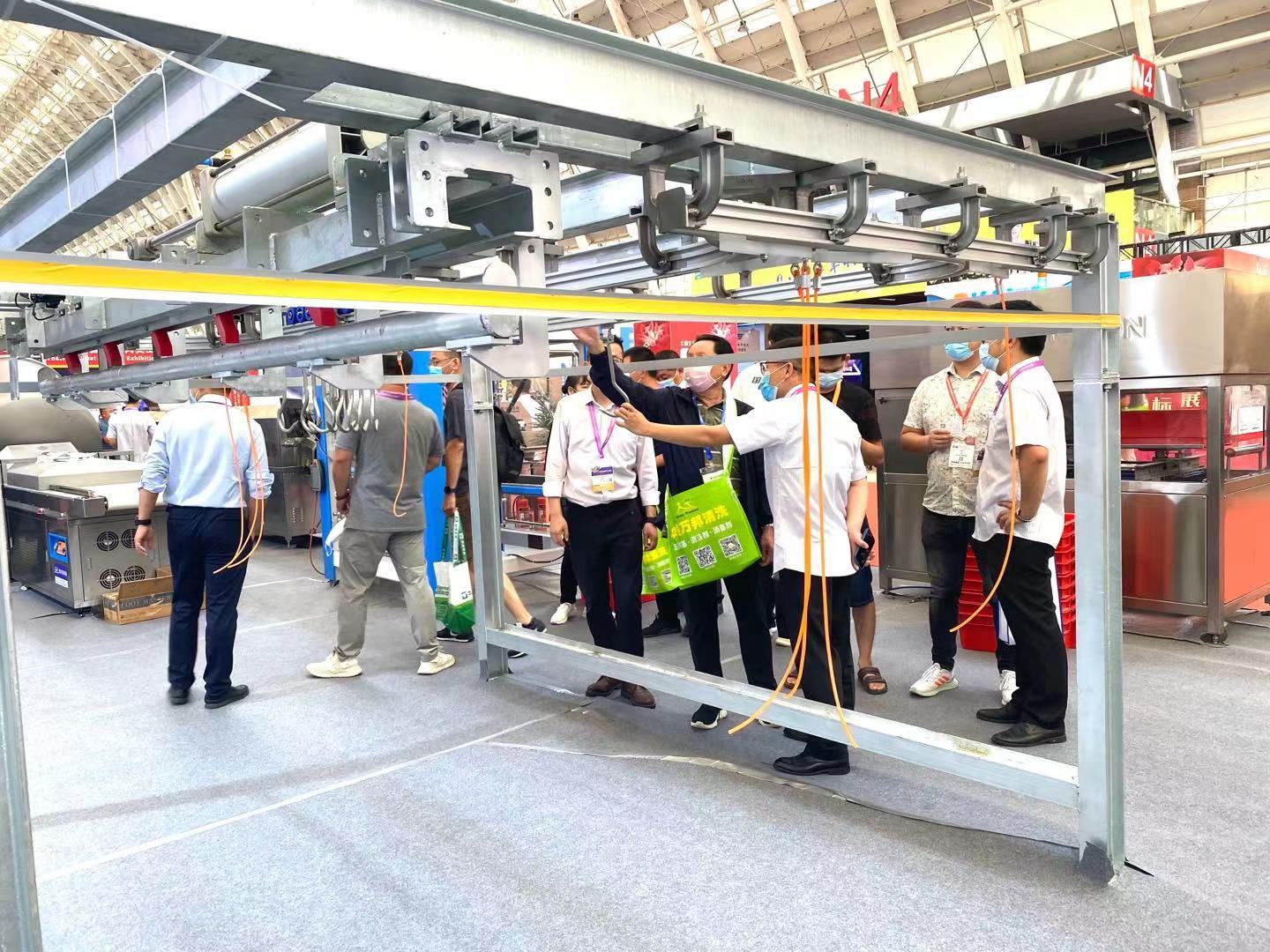 在线分割生产线,一种全新的分割方式,为客户提高生产效率,劳动强度低,减少产品的交叉污染,操作简单,占地面积小,更加符合人体工程学原理,加工质量保证。
Our company for 18 years of star products, sales king: smoke furnace, vacuum roller kneading machine, mobile hydraulic feeder.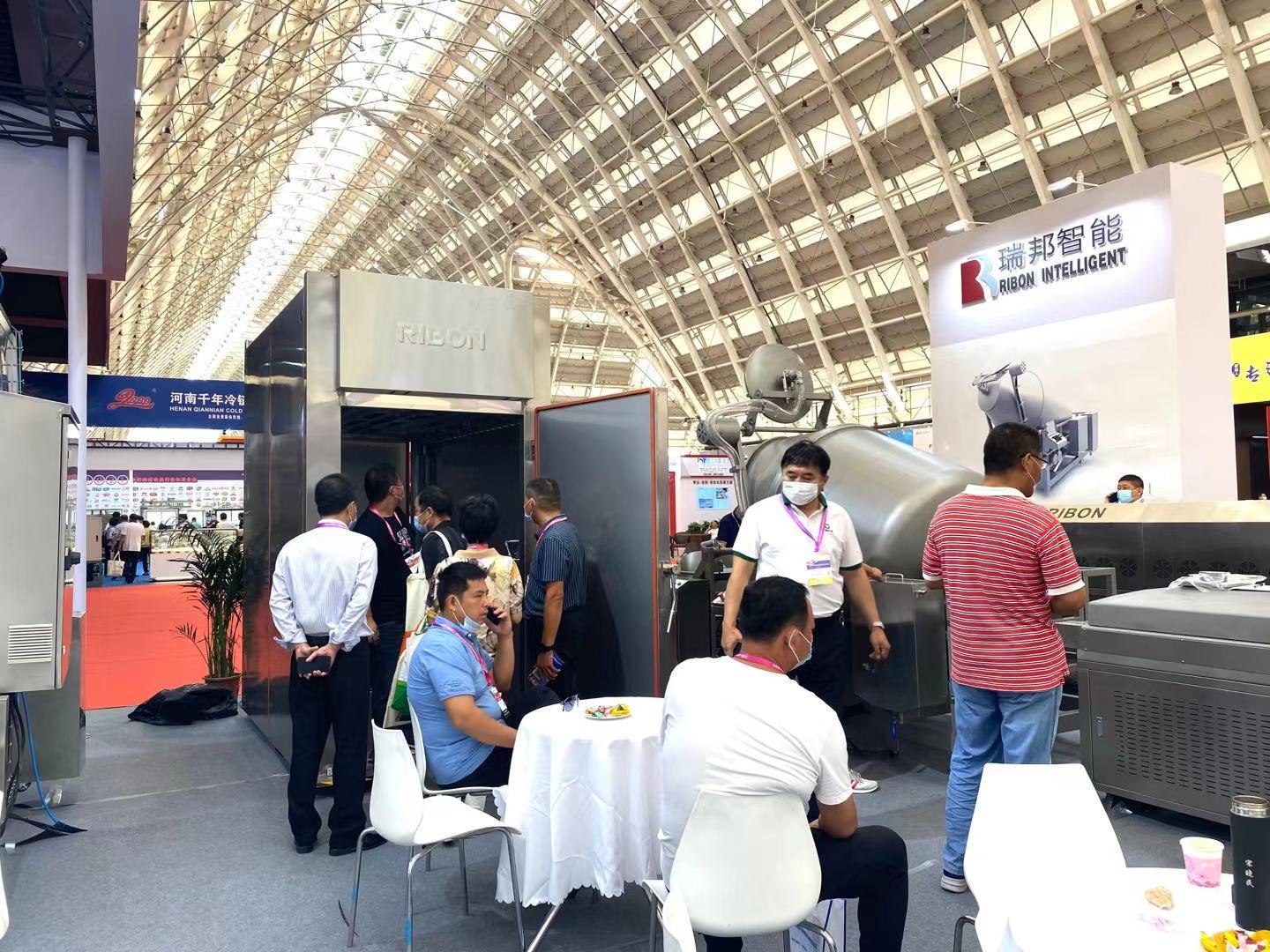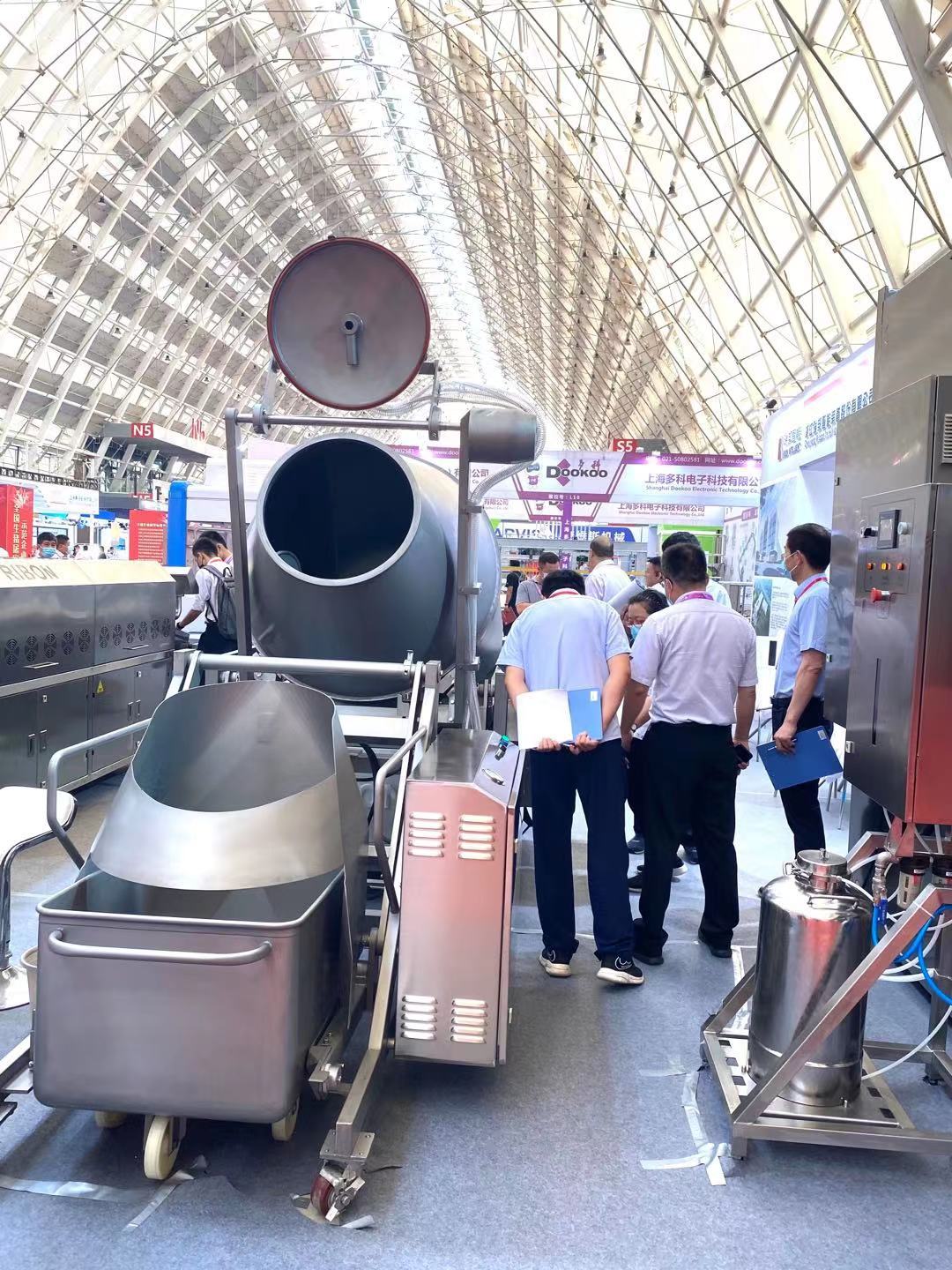 In addition to the above exhibits, there are also live demonstrations of liquid smoking sprayer, turnover basket dryer and meat car cleaner. What are you waiting for? Come and have a look at it now!
If you are unable to come to the Qingdao exhibition site due to epidemic prevention and control, please call our sales hotline at 0573-83955188. We look forward to communicating with you at any time!